Dear travellers, there is no better option than the Golden Triangle Tour Of India – Covering Delhi, Agra, and Jaipur if you are intending to visit India for the first time. In India, the Golden Triangle Tour is the most well-liked travel route. The three iconic Indian towns of Delhi, Agra, and Jaipur are included in this amazing Golden Triangle Tour Itinerary. Each of these places is rich in history, splendour, and majesty.
The capital city of Delhi, Jaipur, and Agra are connected as part of the well-known Golden Triangle Tour Of India itinerary. It gets its name from the triangular shape that is created when the three places are connected, 200 kilometres apart. A Golden Triangle Tour Package is the only option if one needs to see all the historical highlights!
Top 3 Cities in Golden Triangle Tour Of India
Delhi - The Capital Of India
The city has undergone a new rebirth since its inception in the classic Indian epic The Mahabharata as Indraprastha, the capital of the Pandava rulers. Modern Delhi is a place where you may find inspiration, astonishment, fascination, and impression around every turn since it reflects the numerous hues and tastes of India's diverse makeup. Delhi offers various attractions that are worth viewing, including the India Gate, Red Fort, Jam Masjid, Chandni Chowk, Kutub Minar, Jantar-Mantar, Laxmi Narayan Temple, Akshardham Temple, Bahai Temple, and many more. The ancient and new in the city blend together flawlessly. You may find a wide variety of experiences here, from the colonial pillars of Connaught Place to the alleyways of Chandni Chowk and the malls of South Extension.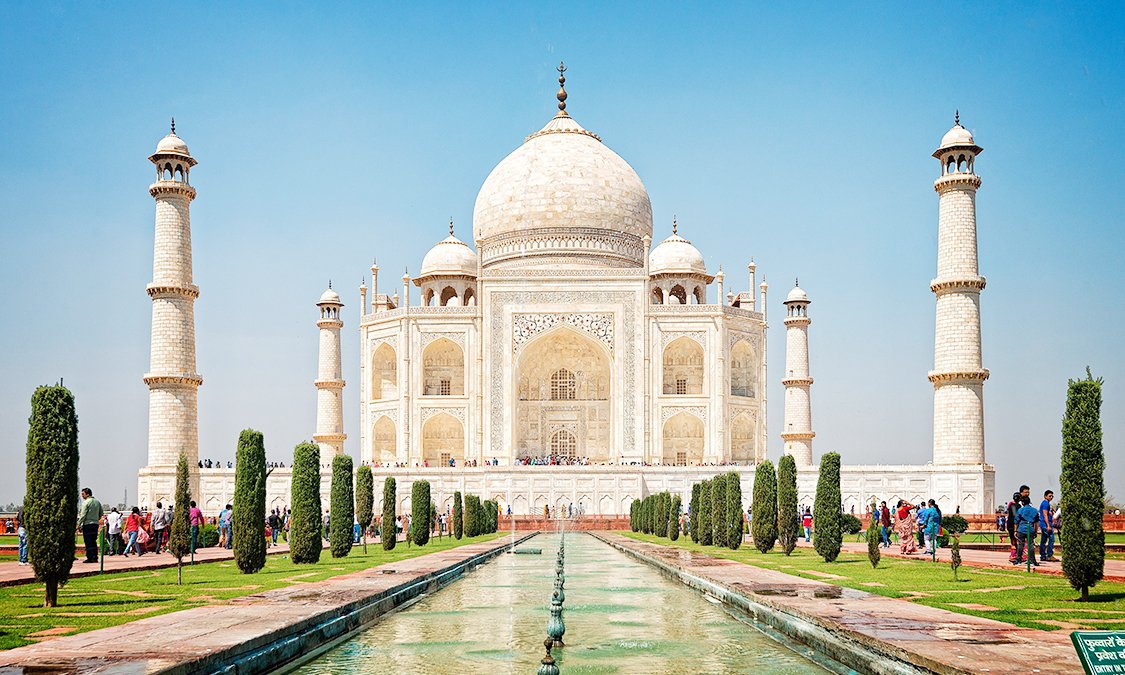 Agra - The Home Of Taj Mahal
The Taj Mahal, the Agra Fort, and Fatehpur Sikri, which are all UNESCO World Heritage Sites, are just a few of the magnificent Mughal-era structures in this city that rose to fame as the capital of the Mughal emperors from 1526 to 1658.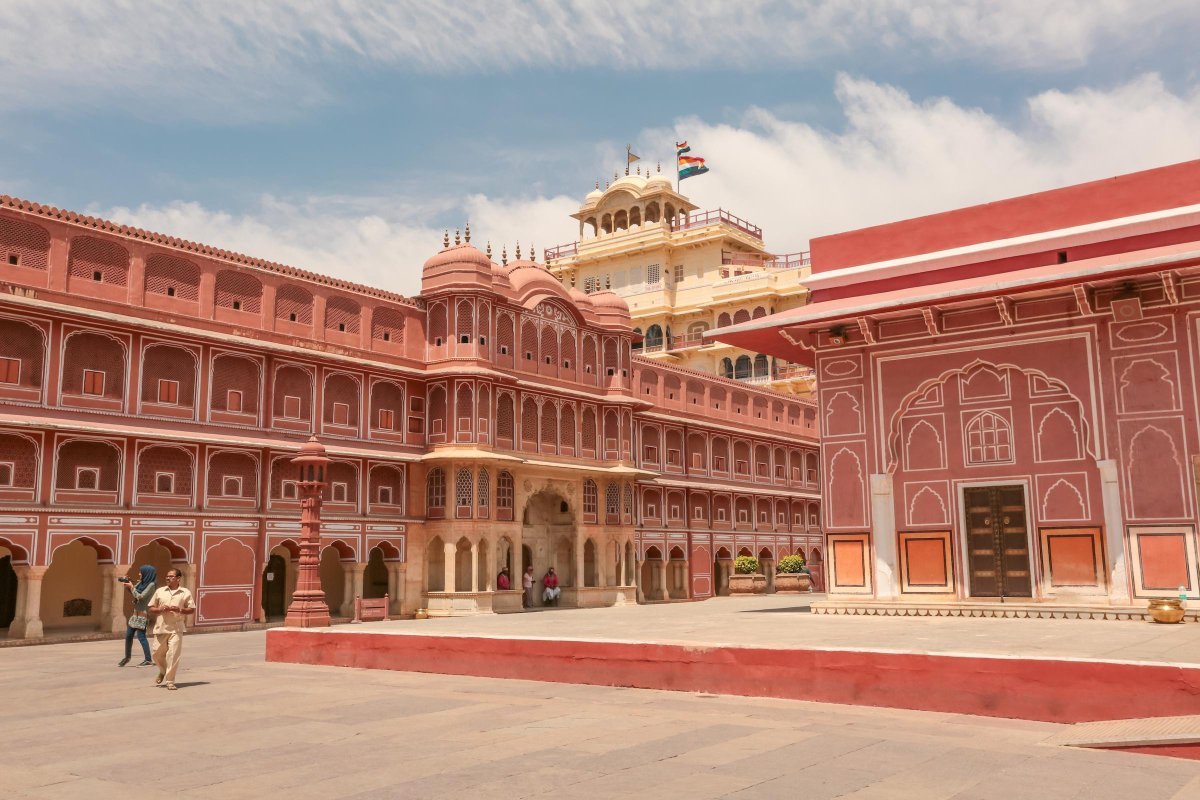 Jaipur - The Pink City Of India
Jaipur, the first planned city in India, is deserving of praise for its exquisitely landscaped gardens and parks, interesting monuments, and magnificent historic hotels that originally served as Maharajas' homes. Your vacation to the pink city will be remembered for your visits to the Amber Fort, City Palace, Jantar-Mantar, Hawa Mahal, the ambling camels, and the happy people wearing variously coloured clothes.
Golden Triangle Tour Packages Of India
Particularly for first-time tourists on vacation in India, the Golden Triangle Tour Package in India is the ideal introduction to India's rich cultural history of a bygone past. The three top tourist locations in North India are regarded to be the Golden Triangle of India, which consists of Delhi, Agra, and Jaipur. Due to the abundance of historical and cultural landmarks, such as forts, palaces, and other architectural marvels, all of these locations are rich in history and culture.
The Golden Triangle, which links these three famous Indian towns, often begins in Delhi and travels south to Agra, where the Taj Mahal is located, then turns west to Jaipur in Rajasthan. The circuit is around 720 kilometres long on road. It takes between 4 to 6 hours to travel each journey. This excursion typically takes 4 to 7 days to accomplish. With Indian Holiday's Golden Triangle Tour Package, you may see the most desirable areas in each of these three cities.
India's Golden Triangle Tour
Delhi has an extensive past. Since the beginning of time, Delhi has been the centre of Indian power. The Pandavas (from the Mahabharata) constructed Indraprastha here. The fabled Indian prince Prithvi Raj Chauhan constructed his Qila Rai Pithora here. In fact, it was here that he ultimately fell to Muhammad of Ghor in their second battle, which set the stage for the establishment of the Delhi Sultanate.
The Persians invaded their own country not long after Khilji fell, and Delhi was subsequently controlled by the feeble Tughlaqs until they were replaced by the Lodis. Finally, Babur overthrew them and founded the Mughal Empire in India.
By uniting it, Mughal rule helped build what India is today. As they built the system and united the numerous North Indian provinces, the region started to prosper as we know it today. But they weren't only powerful; they were also excellent art critics. They constructed from Kashmir to Rajasthan.
They constructed some of the most well-known tourist destinations in India. It is today known to as Indo-Saracenic architecture. Stunning buildings were erected blending Persion, Rajputana, and other styles, from Char Bagh in Kashmir to Taj Mahal in Agra and Humayun's Tomb in Delhi.
The Red Fort Complex, Humayun's Tomb, Qutub Minar Group of Monuments, and Mehrauli Archeological Park are a few of the most renowned heritage sites in Delhi.
One of the seven wonders of the world, the Taj Mahal, is included in our selection of India's golden triangle tours in Agra, along with visits to Itmad-ud-Daulah Tomb and Mehtab Bagh. The greatest Mughal Emperor Akbar also constructed Fatehpur Sikri, which was tragically abandoned not long after. One of India's World Heritage Sites that has been inscribed by UNESCO is this abandoned town close to Agra.
The pink city of Jaipur is another option. Jaipur, the Rajputana, which has historically been controlled by Rajput warrior lords, is home to some of India's most exquisite forts and palaces. Nahargarh, the gem in the crown, and Jal Mahal are also noteworthy. The beautiful Hawa Mahal façade is another place where royal women used to view events outside without being seen. The Royal Observatory, or Jantar Mantar, is a wonder in and of itself.
However, there is much more to our golden triangle tour packages than just history and legacy. There is a tonne of shopping and entertainment in Delhi itself. Even if you're planning a family trip to the Golden Triangle, you have a lot of options.
There isn't much to do with kids in Agra, but there are plenty of intriguing activities to do with kids in Jaipur. If you are visiting Jaipur's Golden Triangle with or without children, Chowki Dhani is a must-see.
But if you want to see the finest of India while you're there, you should choose golden triangle trips with extensions. There are several must-see locations in India included in our selection of golden triangle trip packages, including Kerala, Goa, Varanasi, Khajuraho, and others. The best feature of our golden triangle packages is that each tour can be customised to meet your needs.
To plan your trip, look through our selection of India's Golden Triangle tour packages. Alternatively, you can simply fill out the form and let us know what you need so we can give you an itinerary that is suitable for your needs.
Exploring The Golden Triangle Tour of India
The locations on the Golden Triangle Tour Of India bring to life the best of India's past thanks to their amazing history that spans thousands of years. Any trip to India would include this as a memorable high point. The three cities that India has covered The best example of history, culture, and heritage is the Golden Triangle Tour.
Let's start with Delhi, which served as the capital of the several classical kingdoms for the majority of their history. Due to its status as the capital of the enormous Mughal Empire, Agra is replete with some of the most amazing reminders of India's Golden Age. Few people require an introduction to India's Golden Triangle and its magnificent Taj Mahal.
When one relocates to Jaipur, the scene dramatically transforms, captivating the heart with stunning views of magnificent forts and lake palaces. The Golden Triangle Tour packages, which are framed in the shape of a triangle and cannot be missed, present one to a vast spectrum of Indian colours.
View the Golden Triangle travel packages that depart from different cities around the nation, including those that depart from Jaipur, Kolkata, Kerala, Cochin, and Pune. You can also view the Golden Triangle travel packages that depart from Kerala, Kerala, and Cochin.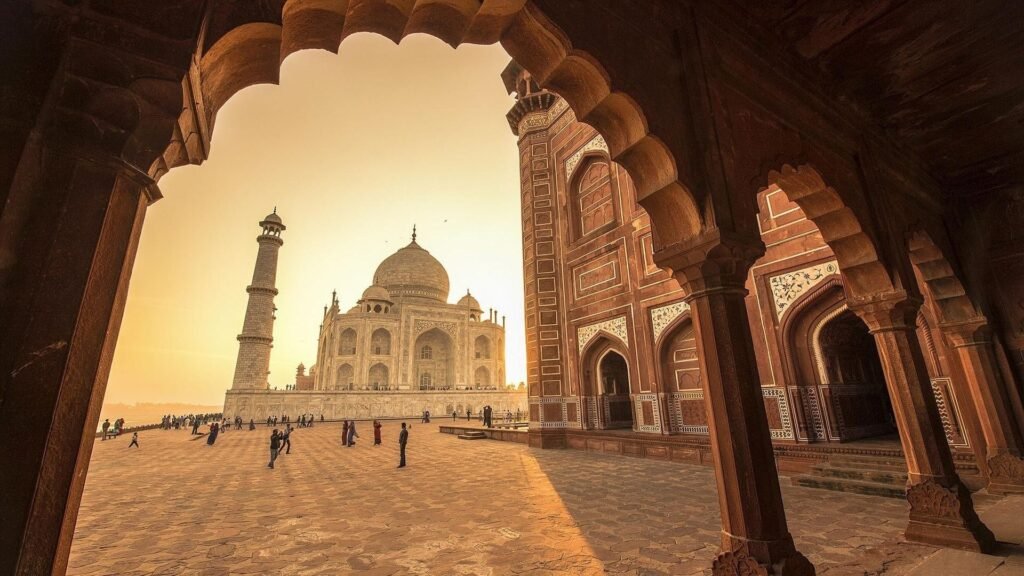 One of the greatest itineraries for a cultural visit of India is the Golden Triangle, which consists of Delhi, Agra, and Jaipur.
Travelers may see one of the nation's most interesting architectural wonders, dig into the country's mediaeval past, and savour delectable foods from physically nearby but culturally distinct locations in India thanks to this special, diversified cultural feast.
So, immerse yourself in the cityscape of Delhi, the romanticism of Agra, and the regalism of Jaipur, and simultaneously take a look through the prism of three distinct civilizations.
There are several activities available on the Golden Triangle trip for people who want to explore everything that India has to offer.
Ideal time for a trip to the Golden Triangle
The perfect amount of time for each journey depends on the experiences the tourist wants to have, however 4 nights and 5 days on the Golden Triangle are the perfect amount of time.
When to go to Delhi, Agra, and Jaipur?
Even though the three cities are year-round travel destinations, it is said that the best time to start the journey is from August to March. The sweltering summer months, which run from April to July, should be avoided.
Frequently Asked Questions About Golden Triangle Tour Of India

Which tourist destinations are a part of the Golden Triangle?
Delhi, Agra, and Jaipur make up the three locations that make up the Golden Triangle. It includes Humayun's Tomb, Lotus Temple, India Gate, Jama Masjid, Taj Mahal, Fatehpur Sikri, and City Palace as tourist destinations.
When can we travel to India's Golden Triangle Tour?
The Golden Triangle circuit is open all year round. However, from mid-October to mid-April is the ideal time to travel to these places.
The Golden Triangle Tour Of India contains which cities?
Delhi, Agra, and Jaipur are the three cities that make up the Golden Triangle. The Golden Triangle circuit may be completed when visiting all the important locations in these three cities.
How far is India's Golden Triangle Tour?
Road travel along the Golden Triangle circuit takes roughly 720 kilometres. Between these three cities, it takes 4 to 6 hours to drive.