Incredible rural india welcomes you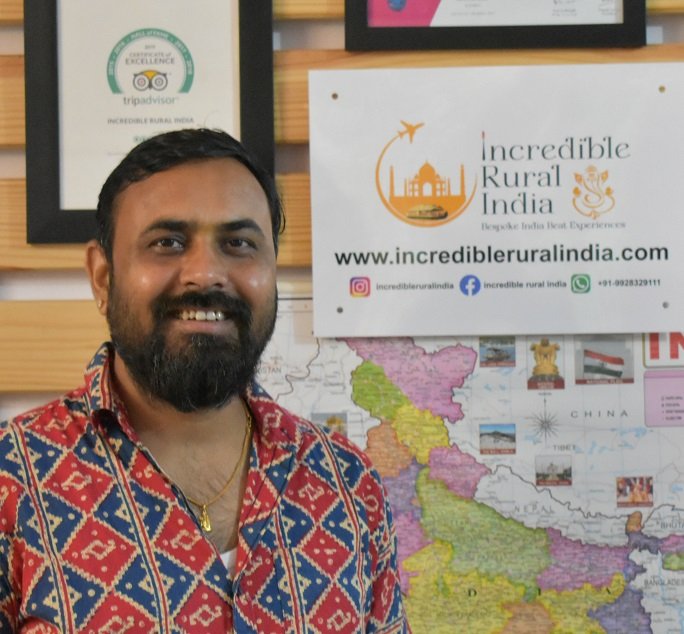 Incredible Rural India is a travel company dedicated to creating personal travel experiences that go beyond the ordinary. With decades of experience in the India's travel industry our insider's take on the foreign lands ensures you the finest and most well coordinated trip imaginable.
At Incredible Rural India we offer a  wide range of personalized  travel services. We make sure that we offer the  best value for your money. From the mountains in the north to the beautiful beaches in the south, Incredible Rural India can plan the perfect holiday experience for you and your family. All of the travel experiences and itineraries are designed by a team of travel experts who have wealth of experience in travel industry and are passionately involved in crafting the best holidays for you! 
Truly a beautiful place on earth, Ladakh stretches over the Siachen Glacier to the Himalayas, Ladakh is a paradise. The most popular attraction in Ladakh are the Tibetan monasteries, flying waving  prayer flags and whitewashed pagodas. When you are in  Ladakh you will encounter a land full of intricate murals and red-robed monks.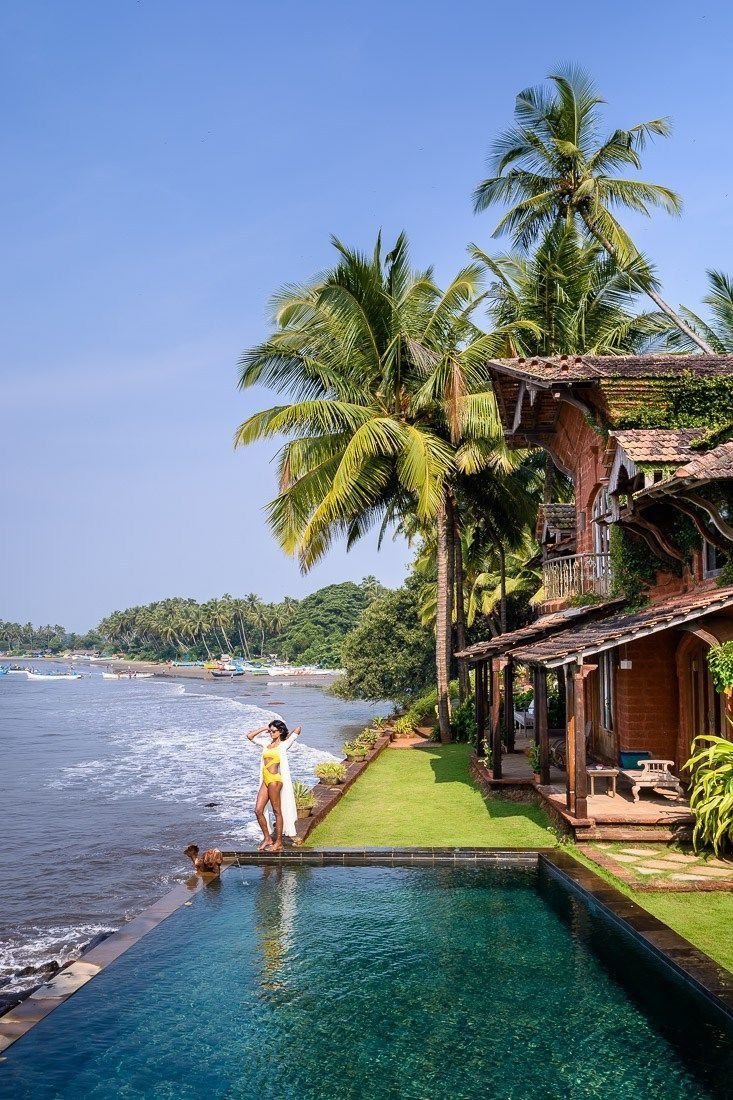 Are you the the type who likes to party all night, swim in a beautiful sea or just relax by the beach this summer? Goa is an ideal holiday destination to spend quality time with your friends, family, loved ones  or even solo. It is a tourist destination for all  the ages, a destination where you wont be disappointed no matter what kind of traveler you are.
explore hand curated travel packages
These trip packages are hand-picked by our experts and Curated Travel packages to handpicked destinations across India
BEst way to see the best of india
Golden Triangle Tour Of India
The Golden Triangle Tour, which covers Delhi, Agra, and Jaipur, is the best choice if this is your first time visiting India. In India, the Golden Triangle Tour is the most well-liked travel route. The three famous Indian cities of Delhi, Agra, and Jaipur are included in this amazing Golden Triangle Tour Itinerary. Each of these cities is rich in history, grandeur, and glory.
Jaipur is located in the northwestern part of the country, in the land of the uninhabited Thar desert, and is one of the main tourist spots in the country. The artistic and traditional heritage of its cities is one of its main attractions, in addition to the beauty and life that emerges from any of its corners.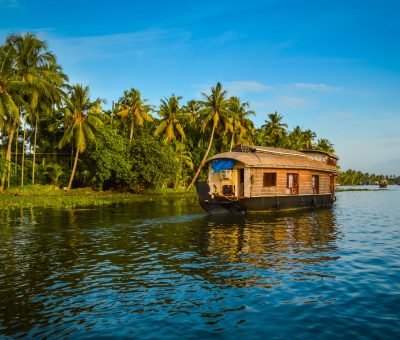 To travel to Cochin in India is to arrive at a destination with a leisurely and friendly pace of life, green landscapes that inspire with millions of palm trees and very interesting people. We will be able to see tea plantations, beaches with palm trees, colonial cities and a large number of canals, an area known as "Backwaters".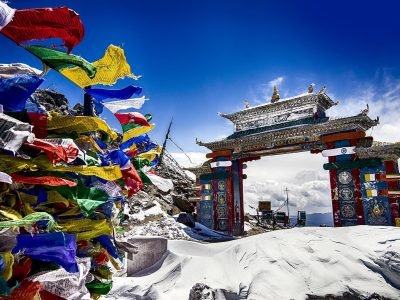 The Land of High Passes, Ladakh, boasts a panorama that could go away you together along with your jaws dropped. It is an area in which the panorama adjustments dramatically; it's miles definitely marvelous to peer the mountains, snow, bloodless desert, alpine meadows and lakes at a quick distance from every other. Tourism in Ladakh is an absolute pride for nature fanatics in addition to adventurers.​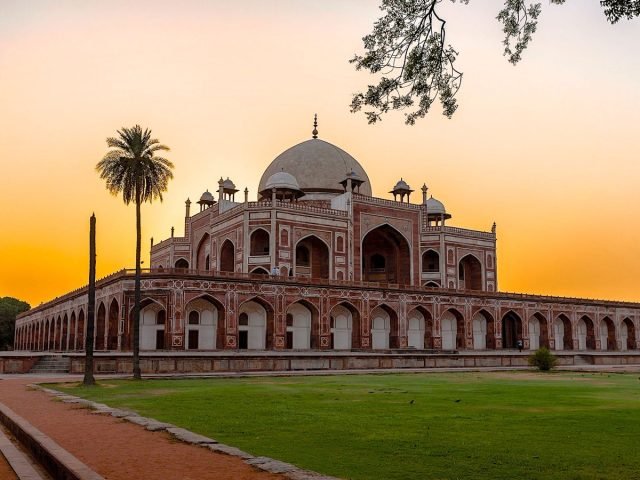 Delhi is a huge city, and has smells and crowds just like the other crowds. Take advantage of India's massive capital city, whether you are heading to shop for textiles, wander through bazaar streets, eat butter chicken at its birthplace, or visit historic landmarks.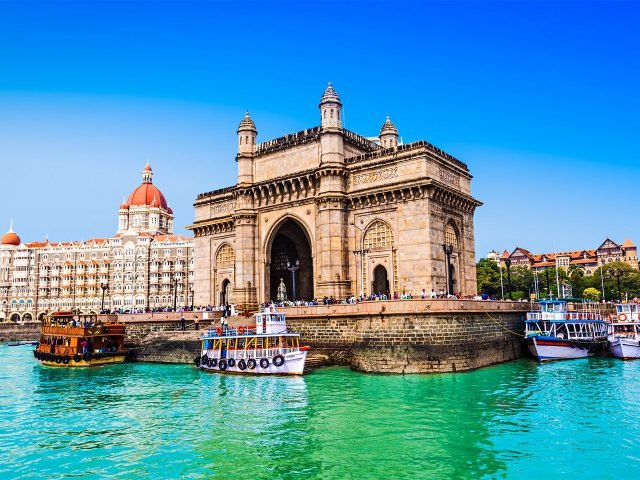 Mumbai, which was previously also known as Bombay, is certainly considered one among India`s maximum visited locations. Mumbai is the financial and entertainment capital of India. You can find beaches, monuments, Bollywood stars and modem travel locations. The city is also called the city of dreamers. A city that never stops.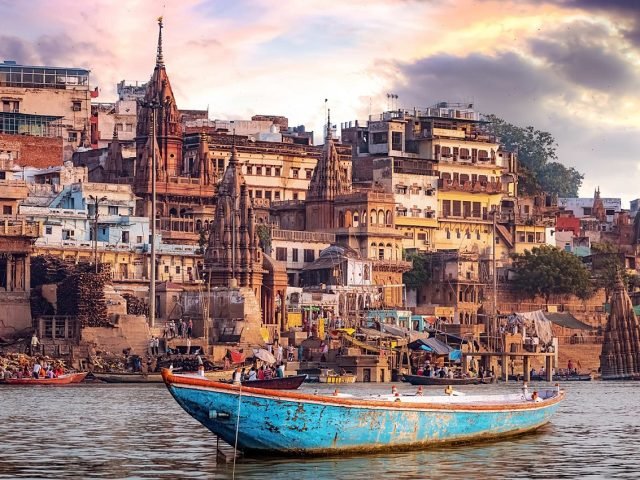 The great holy Hindu city of Varanasi, also known as Banaras or Benares, stretches along the River Ganges. The waterfront of the main city is dominated by long stretch of stone ghats where thousands of pilgrims and residents come for their daily ritual ablutions. Varanasi is among the most oldest cities of India and also the world.
Looking for a private car service offering sedans, SUVs, vans and more? Our cars and buses are clean, safe and always feel like new

We Have Sedans, Innova, Fortuner, Tempo Traveller & More luxury cars…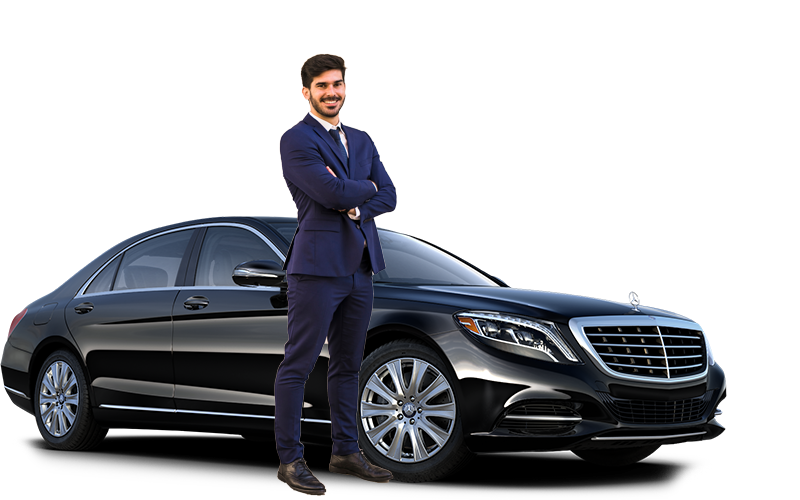 Do you have any questions in your mind about traveling to India? We are here to answer your questions. Please go through our F.A.Q or contact us.
It was our best decision to travel with you with so many great memories. Thankyou so much Raj for planning an amazing journey!
Raj has a wealth of knowledge regarding Indian culture and history. I plan to come back with my kids for a tour of Rajasthan.
Our 3 days Jaipur-Rajasthan trip was so good and we are thankful to Incredible Rural India for it. Thank you hope to travel with you soon.
Si queréis viajar a la India, os recomiendo que os dirijáis a la agencia Incredible Rural India, le doy 5 estrellas porque no puedo ponerle más, sin duda dejaros guiar por Raj y su formidable equipo Ram y el mejor chofer de la India Barti, estan las 24 horas del día pendientes de que todo salga bien. Después de estar más de 20 días recorriendo el norte de la India con ellos, puedo asegurar que dejo unos buenos amigos. Espero veros pronto amigos!!!!
La India es un País que no se puede describir.... No se puede explicar con palabras... Hemos pasado 19 días allí acompañados de Raj y de su increíble equipo... Gracias a ellos hemos experimentado unas vacaciones impresionantes, tanto en la parte de ruta con las motos por las montañas del Himalaya, como en las ciudades que hemos visitado. Al margen de haber estado Super atendidos, Raj ( el dueño de la agencia) nos ha acompañado durante todo el viaje y gracias a su profesionalidad y a su simpatía todo ha ido excelentemente . Ya le dije que debería incluir en el nombre de la empresa (aventura) porque realmente es lo que ha sido.... una auténtica aventura en la India. Muchas gracias Raj, a tu familia y a tus colaboradores.... Nunca os olvidaremos. Ram ram amigos.
Prosenjit Choudhuri
2022-06-14
Raj Sharma or Raju Bhai as we fondly call him organized a 10 day tour for us in Himachal pradesh and it was superb. Hotels and resorts were A class with fabulous views, we had a fantastic driver in Girendra who was ever smiling and accommodating. All in all a fantastic experience. I've known him from 2017 when we did our Rajasthan tour thru him and he's that same unassuming, helpful guy thru all these years. More power to you Raju bhai. Keep shining.
We had an incredible , adventurous , road trip from Delhi to Manali. The best part is you will have mesmerising mountains on one side and river Bias accompanying you on the other side all along. The experience was an exhilarating one though quite tricky. But all thanks to Raju bhai he went out of his way absolutely at every instance to make your journey a life time memorable one. We trekked down the mountains of Kufri to see apple and apricot orchards, plucked pears while going from Narkanda to Jibhi, plucked almonds and walnuts , trekking at Hamta pass, river rafting in Kullu , momos in Shimla Mall Road and Solang valley overall outstanding experience.He booked the best hotels amidst the valleys with best view rooms. Few roads were very risky like Narkanda to Jibhi, Hatu mandir in Narkanda where he took to the wheels to ensure safe journey. This is our second experience with him being first one of heritage Rajasthan. His drivers are very well behaved and well mannered and take care of your kids like a family. Thank you Raju bhai looking forward to another trip.. very soon..????
Amparo Beltran
2022-05-03
Desde el.primer momento que puse el pie en India hasta que nos volvimos a montar en el avión de vuelta a España no tengo más que buenas experiencias y buenos momentos que atesoraré para siempre. Nos prepararon una ruta totalmente personalizada, a nuestro gusto, y los hoteles en los que nos hospedamos todos de 10. Los guías nos esperaban en la puerta de todos los monumentos y templos que elegimos visitar y tifus hablaban en español e inglés. Raj estuvo pendiente de nosotros en todo momento ( hasta cenamos un día en su casa) y gracias a él y a su equipo ( sobre todo Viru , nuestro conductor) todo fue sobre ruedas. Si viajas a la India tienes que hacerlo con increíble rural India. 100x100 recomendables Gracias Raj por hacer de nuestro viaje un recuerdo inolvidable. Sin duda volveremos
Conocimos esta agencia a través de un blog de la India y nos fascinó. Nos pusimos en contacto con Raj y desde el principio todo fueron facilidades y un trato tan cercano y familiar, que en seguida nos dimos cuenta de que no habíamos podido elegir mejor. Contamos nuestras ideas a Raj, y en base a las mismas nos hizo una propuesta de viaje espectacular. Pero no sólo diseñas el viaje a tu gusto, sino que al ser absolutamente personalizado, cada día tú decides como lo quieres hacer, totalmente a tu aire con tu coche y chófer privado. Raj cuidó de nosotros desde que pusimos el pie en la India hasta que nos marchamos. Nos hizo sentir en todo momento como si fuésemos su familia. Vimos lo mejor del Rajastan, conocimos los rincones más escondidos de Benares, el fantástico Golden Temple en Amritsar, y la gigantesca capital, Delhi. Viajamos con nuestra hija de 12 años, que disfrutó muchísimo en diversas interacciones con elefantes, camellos, leopardos,... Raj y su equipo se encargaron de hacernos una ruta realmente espectacular, con cada visita siempre perfectamente organizada. Cuando pasamos por Jaipur, su ciudad, nos invitó a cenar a su casa, y tuvimos la oportunidad de conocer a su esposa y pasar una inolvidable sobremesa. Y qué decir de nuestro chófer Biru. Hablaba perfecto español, siempre atento, y siempre dispuesto a hacernos el día lo más agradable posible. Realmente encantador En definitiva, mucho más que un viaje, fue una auténtica experiencia en la India. Si tuviera que definirlo es un frase diría que vimos lo mejor de la India sintiéndonos como si estuviéramos en nuestra propia casa. Gracias por todo Raj!!
בינואר 2020 נסענו שני זוגות בגיל פנסיה להודו לאזור רגסטאן. ערכנו בדיקה יסודית של מספר חברות שיתנו לנו שירות מלא כולל נהג צמוד, בתי מלון, מסעדות, מדריכים מקומיים וחוויה מיוחדת. בחרנו בסוף בראג גם לאור המלצות רבות. ואכן ראג וצוות עובדיו ארגן לנו טיול מהסרטים של שלושה שבועות. הם לקחו אותנו למקומות קסומים, שיכנו אותנו בבתי מלוו 5 כוכבים, בערב הוציאו אותנו למסעדות אותנטיות, הכל באדיבות יוצאת מהכלל ודאגה לשלומנו ולהנאתנו. ראג אף אירח אותנו לארוחת ערב מדהימה. הנהג וירו היה מדהים. אנו בודקים עתה טיול נוסף איתם. ממליצים בחום!!!
Great tour company and well Managed service . Highly recommend for anyone visiting Rajasthan.
bronwen eastman
2022-04-06
I hired Raj to help me on a business buying trip to Jaipur. He was completely professional and friendly and I never felt hustled or pressured in any way. Raj has a wealth of knowledge regarding Indian culture and history. He was also very flexible and accommodating with my ever-changing travel plans. I really enjoyed spending the time with him and plan to come back with my kids for a tour of Rajasthan.
Best Travel Agency In India, Offering India Tour Packages
It has steadily becoming more and more common to book a India Tour Packages while visiting new regions of the country. Booking a tour package has become more and more common when thinking about visiting new areas of the country or the world. Today, many individuals have a particular travel portal in India that is appropriate for their unique demands if it comes to organising a holiday in India. Because of the trust that our customers have placed in our travel services, "business" has carved out a niche for itself as one of the best travel agency in India.
We at Incredible Rural India are aware that travelling these days involves much more than merely exploring a new place. Because of this, each of our India Tour packages provides you with the rest you need throughout a trip. As a savvy traveller, it is only fair to want more from the best travel agency in India, and we work hard to deliver exactly that. No longer just about transportation and lodging. The greatest travel packages in India are ones that can provide travellers with all-encompassing vacation experiences. When you choose the Best travel agency in Jaipur India, you get precisely that.
Among the top 10  best travel agencies in Rajasthan, Incredible Rural India offers a full range of travel-related services. Everything we do is geared on developing and establishing new standards as we strive to be the best travel agency in India. We are among the top travel agencies in India that guarantee the best india tour travel packages thanks to our in-depth travel expertise, comprehensive trip planning, and large selection of best travel packages of india.
What distinguishes us as one of India's top travel agencies?
The experiences and memories you are able to make when you go to new locations with our India tour packages are the best, in our opinion at Incredible Rural India. There is nothing better than travelling, and with our India tour packages, you can set out and indulge in the exploration of an unknown location or revisit your favourite spots in locations that hold many memories. You can also meet new people from different walks of life and mark another location on the map that you have visited.
We are fully aware of the emotional impact that even a short journey can have, which is why we have designed specifically selected india tour packages to provide you the most unforgettable experience. Travel the world with Incredible Rural India since the firm offers the greatest tour packages to meet all of your travel requirements.
One of the best travel agencies in India, Incredible Rural India has you covered whether you wish to travel alone or with a group of like-minded individuals. When you book india tour packages, Rajasthan tour packages online with us, you will receive customised and personalised services from one of the best travel agency in India. Regardless matter the length or location you select, every trip is a specialty thanks to our personal touch in every programme. Being one of the most well-known travel agency in India, we take pride in providing excellent vacations.
You only need to reserve your vacation packages online at Incredible Rural India. Prepare for the trip of a lifetime after that. We are considered as the top travel portal in India in part because of the care we take when creating each package.
Bringing you the top vacation deals online
The best in local and India vacation packages are what makes us the best travel agency in India, specializes at giving. We provide guided group tours, specialty tours, unique, personalised vacation packages, corporate MICE travel, and inbound travel among our product offerings. Our mission to offer exclusivity in our custom tours and packages that take you to a vast variety of locations in India and around the world is what gives us the reputation as the top travel agency in India. Our travel agency in India provides specialised vacation packages like Women's Special, Honeymoon Tours, Seniors' Packages, Singles Tour Packages, and Weekend Tours, which has helped us set ourselves apart from other travel agencies in Mumbai in both the local and global markets. 
Travel Agents in India
language, geography, and religion. India is proud of its variety thanks to its vast cultural diversity. The wealth of its art and architecture, classical dance, and traditional music offer glimpses of Indian past. Through their budget tour packages, several travel agencies in India provide you a close-up look of these magnificent Indian picturesque locations.
language, culture, and religion. India is proud of its variety thanks to its rich culture and remarkable distinctiveness. The wealth of Indian art, architecture, classical dance, and traditional music contains traces of its cultural history. With the help of their budget India  tour packages, Rajasthan Tour Packages,  several travel agencies in India provide you an up-close look at these magnificent Indian picturesque locations.
Tour Operators in India
In business for decades, Incredible Rural India is a travel agency in India. Indian Tour Packages, Rajasthan Tour Packages, Golden Triangle Tour, Taj Mahal Tour are our specialties. We are the best option for you and your family if you wish to go to well-known locations like Leh Ladakh, The Pink City, and The Temple City in the South. 
How to Book Your India Tour Packages ?
One of the top travel firms, Incredible Rural India, offers local and international vacation packages to a number of happy clients. We take great pride in being recognised by esteemed travel organisations. "Customer Service With A Smile" has been our slogan ever since we opened. Every package is carefully planned by our committed staff with the comfort of our respected clients in mind. Our goal is to have a happy customer who is pleased with our deals. We also provide holiday packages for ladies, either alone or in groups. Holidays are enjoyable, and we arrange for all of your travel needs — from hotel reservations to airline tickets — with the help of our qualified personnel. You receive help from a travel advisor at every stage of choosing your vacation location.
You only need to get in touch with our staff, provide your information, and define the length and location of your trip in order to reserve the best india tour package from us. We are delighted to provide you with customised holidays that fit your budget, and you are free to make adjustments as it suits you.
Why Should You Choose Incredible Rural India?
We can provide you with a wealth of justifications for selecting us over the other Indian travel agencies. We provide packages, prices, reputation, credibility, brand value, and exotic deals that are simply too profitable to pass up. Here are a few highlights of what sets us apart from the competition.
Customers that consistently pick us because of our discounts are pleased customers. Everyone has profited from our standing as best travel agency in India. We have been in the travel business for around 25 years, and prestigious hotel chains have given our firm several medals and accolades.
We provide specialised India travel packages, including luxury India tours, honeymoon packages to far-off places,Rajasthan tour packages, Golden Triangle Tour, Taj Mahal Tour Packages, South India Tour Packages, North India Tour Packages and many more. Making your dream come true is what we do.
We want every vacation to be one you'll remember and treasure forever. Our packages are made to order based on our preferences. Our travel professionals carefully choose each of our resorts and hotels to ensure that you enjoy a comfortable stay while maximising your benefits. For a hassle-free experience and to see the world like never before, book your ideal India Tour Package, Rajasthan Tour Packages with us.
Our vacation packages are designed to meet your every need, and we provide excellent savings and hassle-free hotel reservations. From hotel reservations to transportation in the form of minibuses, luxury coaches, and vehicles, we will handle everything. We frequently update our deals to make each trip arrangement unique.
Over the last 25 years, we have solidified our relationships with the top hotels across the world so that you may benefit from the lowest prices. Your vacation reservation may be booked with a 10-minute phone call. Our seasoned professionals conduct all the tedious research on your behalf and help you make wise and superior decisions. The tour's facilities are handled by a professional travel counsellor who has been assigned to the job. In the event of any emergency situations or unanticipated problems, we offer rapid solutions.
¿Hablas español? Vea nuestro mini sitio en español
Explora India con la mejor agencia de viajes de India
¡Descubre la India rural con Incredible Rural India, tu agencia de viajes en India! Ofrecemos experiencias únicas y auténticas en los pueblos y ciudades menos explorados de India. Explora la cultura y la belleza natural de India con nuestro equipo de guías expertos y apasionados. ¡Reserva ahora tus próximas vacaciones con Incredible Rural India y vive una aventura inolvidable en la India rural!