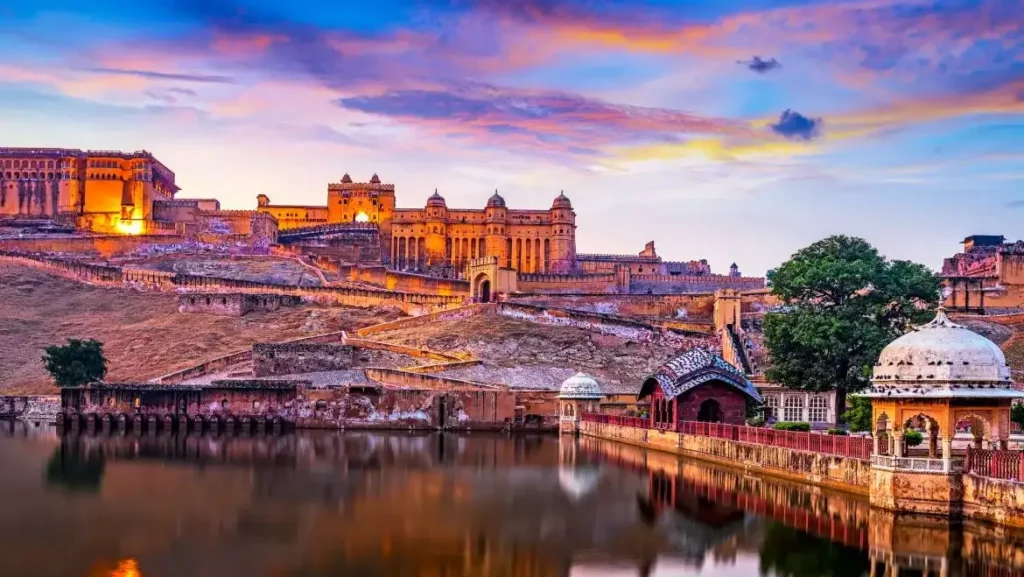 Aboard our customised Rajasthan tour packages, you'll have the chance to enjoy the majesty and splendour of the "Land of Kings." Rajasthan has a rich, historical, romantic, and culturally intact past because of the Rajput Maharajahs and their regal lives.
Rajasthan exudes vibrant markets, exciting cities, amazing fauna, magnificent forts and havelis, mouthwatering cuisine, and dazzling lakes. You never know what you could see on vacation or what you might miss out on thanks to the state's incredible diversity and beauty.
Our Rajasthan tour packages are carefully designed to include all of the state's top sights. We go above and above to ensure that you enjoy your vacation as much as possible in this stunning location.
You may experience a wide range of festivals, fairs, and dances that emphasise Rajasthani culture and heritage if you schedule your trip around specific dates.
About Rajasthan Tour Package
Rajasthan's brightness, vibrant folk tunes, pastel-hued cities, history in its forts and palaces, and dunes all contribute to the state's allure. Rajasthan distinguishes itself by its many festivals, art, and culture. It has maintained much of its previous allure and glamour. If you travel to Rajasthan, you might learn about many fascinating tales of royal intrigue that have been centred around the state's numerous regal tourist attractions.
One of the most popular tourist destinations is Rajasthan, which is made up of numerous cities. Any city in this enormous state has a lot to learn and offer in terms of attractions thanks to its rich cultural history. That makes it one of the most popular tourist destinations not just in India but also globally.
The historical sites included in our Royal Rajasthan tour packages include towering architectural structures, palaces, forts, Havelis, and temples constructed by the Rajputs and Jats. These wonderful edifices, timelessly beautiful buildings, and gorgeous works of art are a superb reflection of the state's culture.
Rajasthan Tour Packages From Every Destination
Wherever you are in the world, from North to South and from West to East, we provide specialised Rajasthan tour packages. The largest state in India, Rajasthan, is home to a diverse collection of historical and cultural riches, from opulent palaces to long-gone forts and historic ruins. Jaipur, Jodhpur, Jaisalmer, Udaipur, Pushkar, Ranthambore, and Mount Abu are a few of Rajasthan's most popular tourist sites. Our selection of packages for Rajasthan, which include family vacations, romantic getaways, honeymoon packages, wildlife tour packages, solo tours, spiritual tour packages, etc., can take you to these locations. The biggest tourist destinations in Rajasthan are included in the tour packages, including Ranthambore National Park, Amer Fort, Hawa Mahal, Umaid Bhawan Palace, Mehrangarh Fort, Jal Mahal, City Palace, and Lake
Have some questions before booking Rajasthan Tour Packages ? Please go through some frequently asked questions when planning a tour of Rajasthan.