The traveller in you has a world of options thanks to India Tour Packages by Incredible Rural India. There are a wide variety of travel experiences available in this enormous country with its astounding cultural richness and amazing geographical elements. India's variety, which ranges from the towering Himalayas to the small emerald of Goa and the palm-fringed backwaters of Kerala, may keep even the most picky of tourists on their toes.
Discover the strength of great religions, rediscover yourself in the majestic Himalayas, live like a king or queen in Rajasthan, the land of Maharajas, see the Taj Mahal in Agra, the world's most famous love monument, or encounter the echoes of the Raj era. Travel to India and indulge in an unforgettable experience that we guarantee will live long in your memory.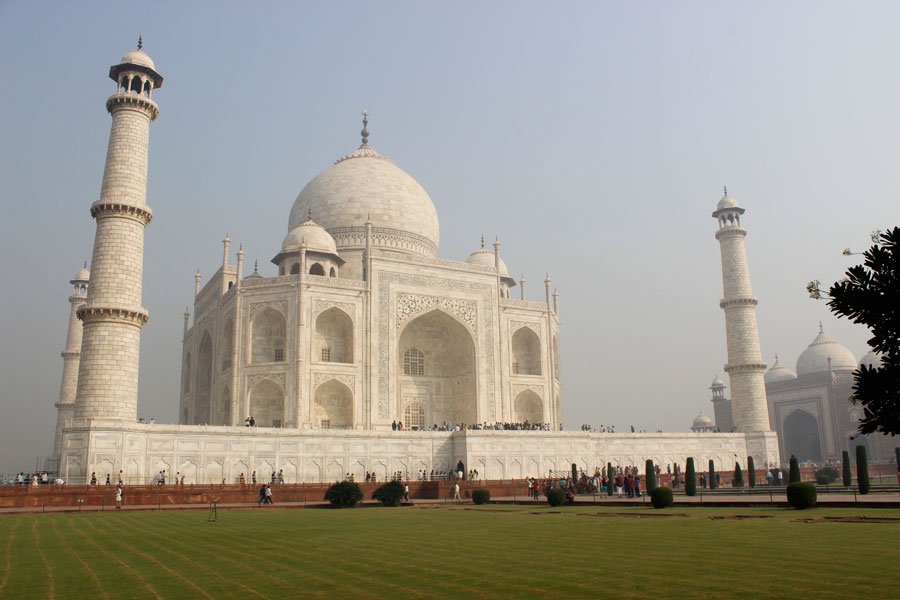 Golden Triangle Tour Package
The Golden Triangle Tour Itinerary includes visits to the three renowned Indian towns of Delhi, Agra, and Jaipur, which are rich in history, splendour, and magnificence. You may explore India in style with the Golden Triangle Tour. When Will You Travel to India? Prepare for the Golden Triangle Tour, go on it, and discover The Ultimate Golden Triangle Tour.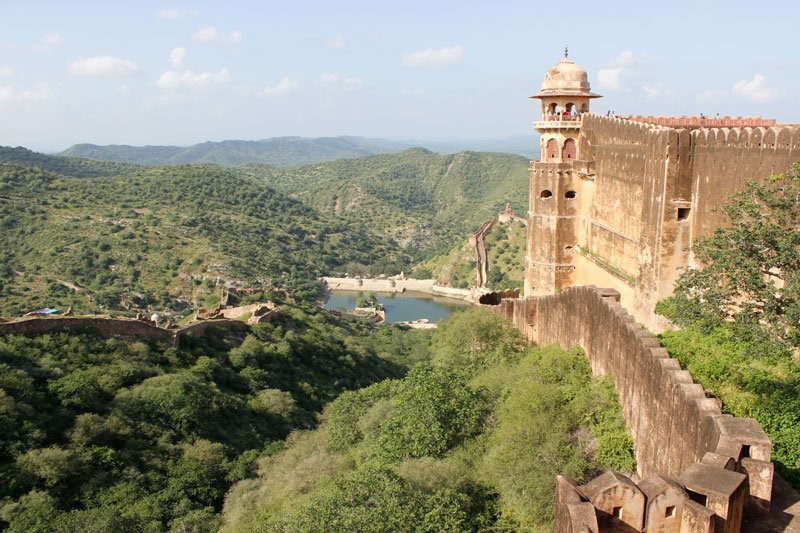 Rajasthan Tour Package
Join us on our customized Rajasthan tour package and board the "Land of Kings" to experience its majesty and royalty. Rajasthan has a rich, romantic, historical, and culturally preserved past because of the Rajput Maharajahs and their princely lives. It exudes vibrant marketplaces, exciting cities, amazing fauna, magnificent forts and havelis, mouthwatering cuisine, and dazzling lakes. You never know what you could see on vacation or what you might miss out on thanks to the state's incredible diversity and beauty.
South India Tour Package
The five well-known tourist states of Tamil Nadu, Kerala, Karnataka, and Goa are all found in South India. With South India Tour Packages, explore its various themes, including Hill Stations, beaches, backwaters, monuments, beautiful temples, pilgrimage and spiritual places, cultural displays, wildlife activities, day-to-day living, magnificent festivals, and more. Experience the essence of the temples' architecture and spirituality with Tamil Nadu travel packages, and the natural beauty of Kerala, the God's Own Country and a popular honeymoon destination.
North India Tour Package
North India Tour Packages have everything you could ever want to satiate your palate. from the imperial magnificence of Rajasthan to the lyrical beauty of Kashmir. from the Ganges River, the holiest of all rivers, to the Taj Mahal, the purest representation of love. North India is a treasure mine of expansive landscape, genuine culture, and a variety of tranquil experiences. It is exceptionally fortunate to have a diversified scenery, and its rich cultural legacy overwhelms you. Jammu and Kashmir, Delhi, Uttar Pradesh, Haryana, Punjab, Rajasthan, Himachal Pradesh, and Uttarakhand are all parts of North India.
There is no such thing as a typical holiday in India, and the same goes for tour packages of India. India's rich culture, history, and scenery make every vacation unique. Therefore, the nation offers both domestic and foreign tourists the possibility to spend their vacation admiring the beauty of dreamy beaches, bizarre hill stations, wildlife-rich woods, and vast deserts on one side, and spectacular palaces, towering forts, massive temples, and cenotaphs on the other.
In reality, the nation offers a comprehensive experience, so your trip to India won't only be limited to its history, culture, and geography; there are also remarkable spiritual experiences and action-packed adventure trips waiting for you. We at Incredible Rural India are quite skilled at creating India Tour Packages and including all of the aforementioned activities into them.
We can provide you with whatever worthwhile experience there is in India. so that your family's trips to Goa's beach destinations, or to hill stations like Nainital, Mussoorie, or Shimla, are hassle-free. Even your honeymoon maintains the appropriate level of romance. History buffs may be confident that their historical trips to the Taj Mahal, Ajanta & Ellora, the Group of Temples in Khajuraho, or the golden triangle tour of Rajasthan, with its stunning architecture, will be educational. The pilgrimage excursions are also promised to be faultless for individuals of all faiths. Because of our years of expertise, we can guarantee that your corporate tours in India will be just as successful and well executed as your regular shows.
Since India is a country that thrives on adventure, we make sure that all of the country's heart-pounding activities—such as trekking in the Himalayas, river rafting, skiing, mountain biking, etc.—are accessible through our carefully crafted India tour packages. The sighting of some rare and exotic species of animals, such as the Royal Bengal Tiger and the one-horned rhinoceros, at some of the best wildlife destinations in the nation, such as Ranthambore, Corbett, and Kaziranga national parks, can be guaranteed to provide wildlife lovers in India with their fair share of adventure and thrill.
Booking Tour Packages of India
Some of the most unforgettable vacations may be had in India. India tour packages provide unforgettable lifelong experiences. Any of India's top tourist sites is likely to capture your heart during a visit. By making reservations with just the top destination management companies in India, you may enjoy the trips in India with your spouse, family, and friends.
Most other businesses might see and treat you as clients, but not us! We consider you to be our guests, and as your hosts, it is our responsibility to look to even the smallest things. For instance, on your anniversary, we'll make sure your wife receives the roses you requested be sent to your hotel. Or, given that you're taking your little child along, that the vehicle that picks you up from the airport has space for a bassinet seat. Or that since you have a nut allergy, the hotel where you are staying removes all nuts from the snack dish in your room.
What To Expect When Traveling India
India inspires a desire to go because of its alluring allure. A thrill is to visit India. The nation offers a wide variety of possibilities to delight in, leaving you with an abundance of options. Go to conquer the Himalayas' heights or just to soak up the sun on Goa's well-known beaches. Sing the River Goddess' praises as you watch priests in saffron robes perform Ganga Aarti in Varanasi.
History, modernity, ancient architecture, erotic temples, toy trains, spooky locations, revered pilgrimage sites, and more are all present. You will be charmed by everything you see here, from captivating wildlife to tranquil backwaters. When you travel to India, you are thrust into a land that is nothing less than a kaleidoscope of sights, sounds, and colours.
Discover yourself while getting lost in India:India is rich in traditions and spirituality, thus there are many interesting things to discover there. The many faces of the country are revealed as one wanders around the streets of famous cities. You feel like a gourmand when you walk into Chandni Chowk's "Paranthe Wali Gali" and smell the Desi Ghee. Additionally, the Khari Baoli, Asia's largest spice market, and the lively Kinari Bazaar in Agra will captivate all of your senses.
The boulevards in Pondicherry have a French colonial appeal. In the cities of Rajasthan, the actual essence of India is clearly evident. There are many things to do: interact with the locals, take in other cultures, and listen to "Dadi-Nani ki Kahani."You will undoubtedly enjoy the commotion of the sellers and the happy children playing "Gilli Danda" or "Gully Cricket." India is a colourful country, and each of its cities displays this vibrancy in a unique way.
The Call of the Wild:India is filled with the roars of lions due to the numerous wildlife sanctuaries and national parks there. At the same time, many people are won over by the birds' chirping. Finding a one-horned rhinoceros in Kaziranga is a spectacular experience. Enjoy a wildlife trip and experience an adrenaline rush as you witness the Royal Bengal tiger, India's national animal.
India offers the best wildlife experiences in the world. Many people are drawn to the country because it tempts them to escape the hustle and bustle of the city and spend a few days once more in the jungle. You'll be transported back to your childhood when you visit the Pench National Park, where you first fell in love with Mowgli.Explore the beauty of nature and enjoy learning about the rare, fascinating, and endangered animals that call India home.
Glimpse of aristocratic opulence:India is open to those who prefer to gather memories rather than take travels because of its unparalleled splendour. Everything is remarkably different, from riding in India's opulent trains to touring the spectacular forts and palaces. It makes sense that luxury can be found in a variety of forms in India. You will undoubtedly receive a little extra to pamper yourself here.
You will fall under the enchantment of the intricate Havelis in Shekhawati, the unrivalled luxuries of the heritage hotels, and the magnificent dining in enchanted surroundings. Then there are the opulent ships that have transformed how people travel. How about spending the night in a floating castle or taking a private yacht out on the azure waters?  Glamping in Ladakh is some sort of a blessing in disguise for an extra-pampered soul.
Walk through pages of history: 
The chivalry of India's regal past is attested to by a large number of historic monuments. The enormous nation is a haven for history aficionados because it is home to some of the oldest towns, temples, and other structures. The country is full with gorgeous mosques, strong forts, and streets that have cultural significance. It is steeped in historical tales, legacies, and customs.
You are in amazement when you see a Kalbelia dance performance or the traditional brass and copper technique of crafting utensils. These are listed on the Representative List of Intangible Cultural Heritage maintained by UNESCO. Additionally, cities like Fatehpur Sikri and Ahmedabad are sources of national pride. Also, a few shows that offer a visual retreat use several of the landmarks as fascinating backdrops.
Get a taste of adventure:India is for you if you're one of those people who enjoys upping the fun factor. So go hiking, take on the task of walking across the Frozen Zanskar River, and enjoy a hot air balloon ride for a bird's eye perspective of the town. There are countless crazy risky things to do in India.
Enjoy some river rafting to quell your burst of adrenaline. Experience the thrill of engaging in thrilling water sports in Goa and entering a real world of adventure. The Andaman and Nicobar Islands' captivating underwater world is also just waiting to be explored. Everything, from caving to bungee jumping and skiing, promises to keep your spirits up. Have the guts to try flying fox, skydiving, dune bashing, and paragliding which are surely for the faint-hearted?
Pamper your soul with Yoga and Ayurveda: India makes rejuvenation a remarkable experience, from the cradle to the Ayurveda, the ancient science of life. Ayurveda, hailed as the world's oldest school of medicine, offers delight for the mind, body, and soul. The technique has assisted individuals in achieving long life, good health, unaltered beauty, and total well-being for more than 5,000 years. Relax and soothe yourself with custom Ayurvedic treatments and restorative therapies.
India has been helping people for a very long time by providing a wonderful break from the ordinary living. The nation aids in wiping away all your problems thanks to its illustrious spas and Ayurveda resorts. Additionally, Ayurveda, yoga, and meditation all complement one another. We bet there is nothing better than meditating amidst serene environs along the banks of River Ganga.
India is blessed with a number of pilgrimage sites:The majority of your questions are answered during a holy sojourn. A journey to any holy place not only brings about spiritual enlightenment but also aids in nirvana. Even visitors from other countries struggle to contain their own avalanche of devotion to Lord Krishna. Observe them applying Chandan to their foreheads and shouting "Hare Rama, Hare Krishna" while deliriously dancing.
In addition to all of this, India is a nation where the revered Char Dhams and the highly valued twelve Jyotirlingas coexist. India is the home of everything, housing everything from the 51 Shaktipeethas of the Goddess to the magnificent monasteries of the Lord Buddha. The steadfast devotion of the followers is visible in the strangest rites, festivals, revered prayers, etc. since the beginning of time. It is thought that Hawan Yajna's perfume and fumes make the surroundings and the soul pure. Additionally, the country provides numerous places of worship for adherents of Christianity, Sikhism, Islam, and virtually every other faith.
Get charmed by sailing across the tranquil backwaters:India has one more enticing feature: the backwaters. Your handcrafted India tour packages must include exploring the backwaters in Kerala and Goa. Palm-fringed, verdant and graceful, these backwaters are unique in their own ways. India's answer to the refreshing canals in Thailand, these natural wonders are better explored on exquisitely crafted houseboats known as kettuvallams. The houseboats showcase a fantastic blend of contemporary and traditional luxury.
Cruise on placid waters, wake up to the chirping of the birds, and treat your eyes to the scenic views. The beautiful labyrinth of backwaters is so extraordinary to the 'God's Own Country'. Cherishing the boat ride at the time of sunset or under the moonlight is an experience of a lifetime.
Celebrate romance:The renowned Taj Mahal, which is seen movingly from the banks of the River Yamuna, is appropriately described as the definition of love. The folklore surrounding this wonder of the world is equally fascinating. If not this, how about romantically proposing to your loved one underwater? Take a boat ride on the wonderful lakes at sunset or sunrise to make the experience even more memorable.
Make the most of your honeymoon in an Indian hill station like Munnar. Make a commitment to spending time together, cherishing your "We" time, and enjoying the entire seclusion you both crave for. Every second you spend in India with your soul mate by your side will help you create memories that will last a lifetime.
Beaches in India cast a spell:India is a paradise for beach vacationers, and you'll be satisfied and awed by its coastline splendour. Go to any beach destination for a vacation, hang a hammock, and unwind. Or, if you want to satisfy your urge for adventure, try your hand at one of the thrilling water sports. Finally, if your better half is with you, walk hand in hand over the golden sand. In a nutshell, the beaches in India provide a diverse range of everything you could possibly want.
Many reasons compel you to visit beaches. You can be here for exhilarating sunsets, to take in the scenery, to have a good time, to enjoy the sunshine, or for anything else. Party all night long, go shopping at the flea markets, see how people live in shacks, and drink fresh coconut water. Don't worry! Many other enchantments exist that can keep you on your toes.
Golden sand, the charm of folk tunes, interesting legends and you:
The Great Indian Desert's captivating attraction perfectly captures the mystique of the Arabian Nights. Jaisalmer, a glittering gem in Rajasthan's crown, gives your holiday memories more colour. You can participate in all of them, from thrilling camel excursions to difficult dune bashing. However, the city dominates and overwhelms you with culture and traditional friendliness.
Every experience, from bonfires to stargazing, is a wonderful memory maker. The benefits of rising early exist even while you are having a well-earned vacation. As you watch the rising sun paint the sky and the entire Rann of Kutch in various hues, you can experience the same.
It's important to keep in mind that India also boasts of having a frigid desert, which is called Ladakh. So set off on a mission to learn about the variety of land sands.
Innumerable reasons to celebrate: India has 12 different ways to celebrate the New Year and more than 5 different ways to celebrate Holi. India is extremely diverse. India commemorates every important event with the same fervour and intensity, from the birth of Lord Krishna to the marriage of Lord Shiva. Festivals in our country are more than just occasions for parties; they are a genuine expression of the rich tradition and culture.
Every festival, whether it be Diwali, Christmas, Gurupurab, or Eid ul-Fitr, holds a special place in the hearts of both citizens and foreigners. Numerous celebrations are held throughout the year, including dancing festivals, harvest festivals, fiestas marking the arrival and departure of gods, and the festival of kinship. marked by mask-wearing dances, strict fasting, ornate costumes, amazing facial expressions, and more! Each saga has a unique story to tell.
Savor the aroma of the verdant tea plantations:Switch to freshly made tea instead of hot cocoa. Take a stroll through the beautiful tea plantations and allow the aroma of the tea to transport you. You won't find "Tea-positive" individuals anywhere else. However, what is more intriguing to observe is how this cool beverage makes it to our kitchens.
You can get in-depth details about what goes into making a great cup of tea by seeing the tea estates. Learn about the tea's growing process. As they gently toss the hand-picked leaves into the basket tied behind them, you can watch the tea puckers humming merrily. Get the chance to stay at a tea estate while touring the tea factories. Assam, Munnar, and Darjeeling are must-see locations in India for anyone who enjoys drinking tea.
Taste the flavors of Indian cuisines:Authentic tastes of Indian cuisine are promised by culinary tours. Have a full breakfast to start with, such as idlis, aloo paranthas, Mysore dosas, upma, poha, etc. Then, indulge your taste buds with the main course, which includes Daal Baati Churma, Butter Chicken, Rogan Josh, Chole Bhature, etc. You're good to go if you pair it with lassi or Mawa Kachori.
Snacks like samosas, paneer tikka, pizza, burgers, and a lot more will satisfy your hunger in the evening. You can forgo the Malai Kofta, Navratan Korma, Tandori Chicken, Dal Makhni, or fish for dinner. Finish the day with some dessert, such as ice cream, Rosh Gulla, rabri, kullad wali kheer, or tile wali kulfi. Right now, you're salivating.
If not in India, where else will you find such a vast variety to keep your spirits high.
FAQs for India Tour Packages