A shopper's paradise, INDIA. India offers an amazing selection of glitzy apparel, accessories, spices, jewellery, and Indian-themed memorabilia, among many other things. This comprehensive guide will offer you an overview of everything you should buy when visiting India, including the greatest souvenirs and what to buy in Delhi, Mumbai, Bangalore, Rajasthan, Goa, Kerala, Rishikesh, and Varanasi. Essentially, the entire nation is an Indian store!
India offers an unbeatable combination of a huge selection of exquisite goods—many of them handmade—at seductively low prices. Ancient bazaars, bustling markets, state emporiums, street stalls, and brand-new malls all have a wide variety of handicrafts, textiles, jewelry, furnishings, artwork, spices, and more on display. Both traditional and contemporary products are produced in the nation, and occasionally there is a compelling fusion of the two, as with designer clothing that draws inspiration from ethnic garb.
The fine art of haggling, also known as bargaining or negotiating, as well as what to buy in various parts of the country, from Delhi to Rajasthan, are also covered in this shopping guide, along with my personal recommendations for the best souvenirs.
Top 10 things to buy in India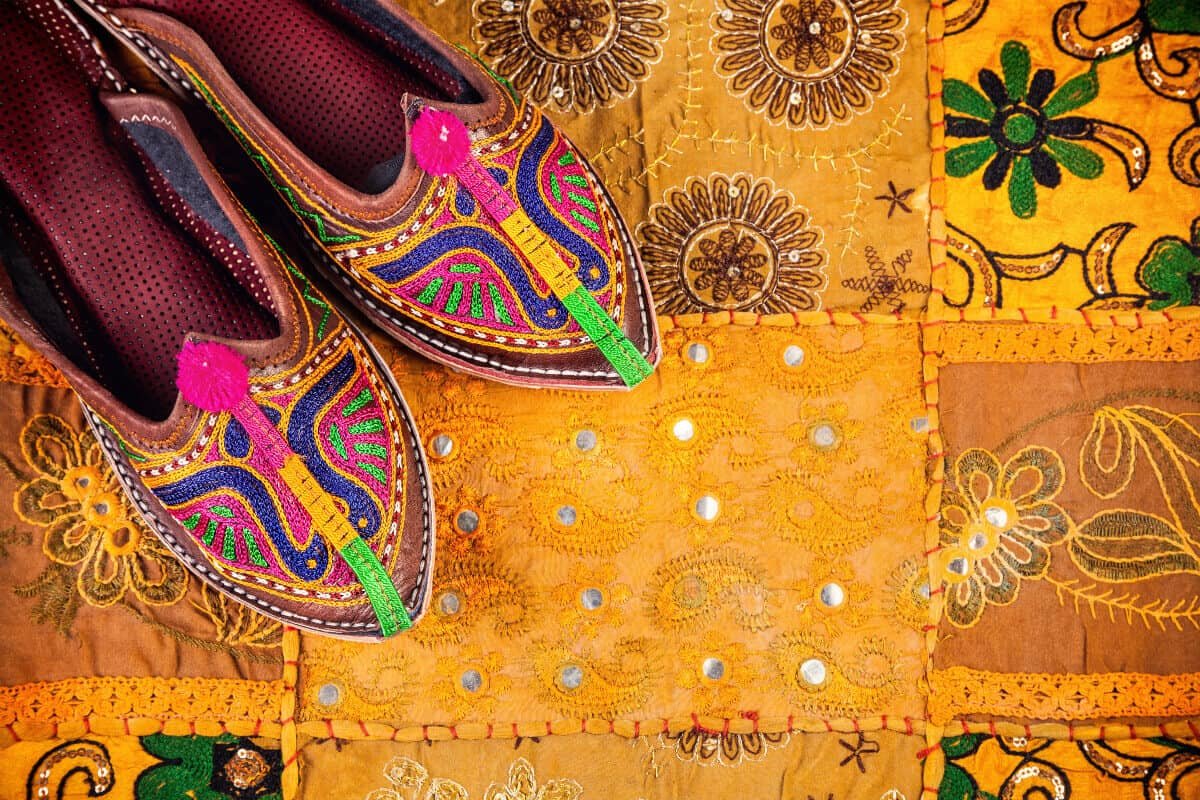 Indian attire: Of course, India is renowned for its beautiful women's clothing, which includes silk saris, long tunic-style shirts made of cotton, and pashmina shawls with intricate embroidery. Many of these will make you feel like a princess because they are embellished with hand embroidery and/or beading. Almost anything can be purchased online, including Indian clothing, or you can go directly to an Indian clothing store.
Textiles: India is renowned for its textiles, which include cotton, silk, wool, and linen as well as a staggering variety of indigenous printing and embroidering methods. Block-printed bedspreads, appliqué wall hangings, embroidered pillowcases, and a plethora of other items are all available. Hand-beaded items that add fantasy and bling to home décor are available at the high end. Another option is khadi, a handwoven fabric with a unique charm.
Jewelry: The larger and more elaborate the jewellery, the more it is coveted by Indian women. To complete your royal image, there is an incredible range of real and costume jewellery. One of the most enjoyable things you can do is purchase jewellery in India, from inexpensive bangles to priceless jewels. India's gem hub is Jaipur, although jewellery may be found almost wherever.
Tea: Darjeeling, the champagne of tea, is grown in the northeastern Indian hills. The second-flush tea is best since it has more body, colour, and flavour. My favourite tea comes from the Indian state of Assam, which is also where the country's tea business began. It's a very powerful, black, and rich tea. The Cardamom Hills in Kerala's Nilgiri region produce excellent teas that are typically used to make CTC (cut-tear-curl) tea.
Shawls: like the pashmina. Wool from pashmina animals in the Himalayas is used to make genuine pashmina, a form of cashmere. It is really expensive. Therefore, if someone gives you a pashmina at a low price, like 500 rupees ($10), it's definitely a mix (at best). However, wool, silk, cotton, and combinations of these materials are used to make a variety of exquisite shawls in India.
Fragrance: Of course, the home of incense is India. And from ancient times, India has used attar, a form of natural scent made from flowers, herbs, spices, or bark.
Art & Handicrafts: Traditional artists create beautiful carpets, furniture, ceramics, apparel, textiles, boxes, leather journals, and home décor items all throughout India, often with distinctive regional variants that you will find as you visit the nation.
Skin Care Products: Ayurvedic goods, including herbal medicines and skin care items. There are several commercial brands that are easily accessible, including Biotique, Himalaya, Forest Essentials, and Shahnaz Herbal.
Handbags and shoes: Shoes in India range from cheap leather juttis (traditional embroidered slippers) to high-heeled evening sandals with crystal beading that are quite alluring.
Film, Music, and Books: A favourite "time pass" is perusing the vintage bookshops of Connaught Place in Delhi, or the bookstalls of Mumbai and Kolkata. India publishes a LOT of English-language books at very reasonable prices.
Tips on how to shop in India
Anyone who has been to India will attest to the stunning variety of handicrafts, textiles, jewellery, furniture, art, spices, and much more that can be found everywhere from one end of the subcontinent to the other in bazaars, markets, emporiums, street stalls, tourist attractions, and malls.
The pandemonium of the market, however, frequently matches and even exceeds the beauty of the goods. It's tough to keep track of local specialties and where the best locations to buy particular items are, prices and quality vary drastically, touts are relentless to the point of annoyance, and negotiating with cunning shopkeepers may be disconcerting if you're not used to it.
Take things slow and avoid impulsive purchases. Already, you despise me. How on earth are you supposed to resist the shops and tables piled high with glistening, unusual, and reasonably priced goods? As you go over India, I promise you'll start to notice the same things again and over again and have a better sense of what reasonable prices and levels of quality are. I wasted a lot of money by purchasing items the moment I laid eyes on them, including a peacock feather fan, gorgeous-looking but excruciatingly uncomfortable shoes, and numerous pieces of jewellery that broke after just one use. If I had to start over, I would purchase fewer items and spend more time and money making sure they were high-quality.
Do your research. From cuisine to languages to clothing patterns, everything in India is unique and drastically varies from state to state. Find out about local specialties while you travel. Purchasing tea in Darjeeling is one of those things that is obvious. It's beneficial and exciting to look for local artisans. I once spent an afternoon designing a stunning beaded necklace and pendant with semi-precious stones that had the colours of a morning sunrise over a foggy sea while sitting on the floor of a gem dealer's shop in Jaipur, India's gemstone capital.
Every path leads to Delhi. Delhi, the capital of India, serves as the departure and arrival point for many international flights, including perhaps yours. Nearly anything you see while travelling may be purchased there, saving you the trouble of transporting your keepsakes across the nation. In reality, a series of state emporiums that offer many of the local crafts can be found close to Connaught Place, the city's economic hub. However, a word of caution: I greatly regret not purchasing sandalwood oil in Mysore. In Delhi, I've never seen it for sale.
How to haggle in India
Negotiating or bargaining is a blood sport, as is haggling. Embrace it. Do you recall your first karaoke experience? How you simply had to let your guard down and dive in headfirst? That is how it is. Don't be concerned that you're offending the merchant. The majority of them accept and relish the fact that this is business. Enjoy it slowly, sip some tea, and maintain your composure. A reasonable rule of thumb is to offer half and pay up to two-thirds, so decide in advance how much you want to spend. Be prepared to leave the room. Whatever it is, there's a good chance you'll see it again.
Know when to negotiate and when to buy something outright. Having said that, bargaining is often done at street marketplaces; there are many fixed pricing establishments in India that do not employ the haggling approach. However, you might occasionally haggle at smaller shops where the goods are manufactured locally. For instance, you can offer to buy more items if they agree to lower the price per unit. Price doesn't always matter when you fall in love with something.
We can assist if you are planning a trip to India. To ensure that your vacation to India is packed with more enchantment… and less chaos, we provide itinerary planning, India for Beginners tailored excursions, and much more.