One of the most popular international travel destinations worldwide is India. Magnificent history buildings, serene temple locations, exhilarating adventures, mind-blowing culture and customs, and last but not least, mouth-watering cuisines, will tempt every tourist to visit and take a holiday here. When it comes to fantastic tourist sites, India is huge. India is home to spectacular animal reserves, captivating backwater locations, beaches, majestic temples, charming hill stations, and forests, to name just a few. You will be forced to permanently leave your soul here as you continue to delve into its depths.
Agra, Uttar Pradesh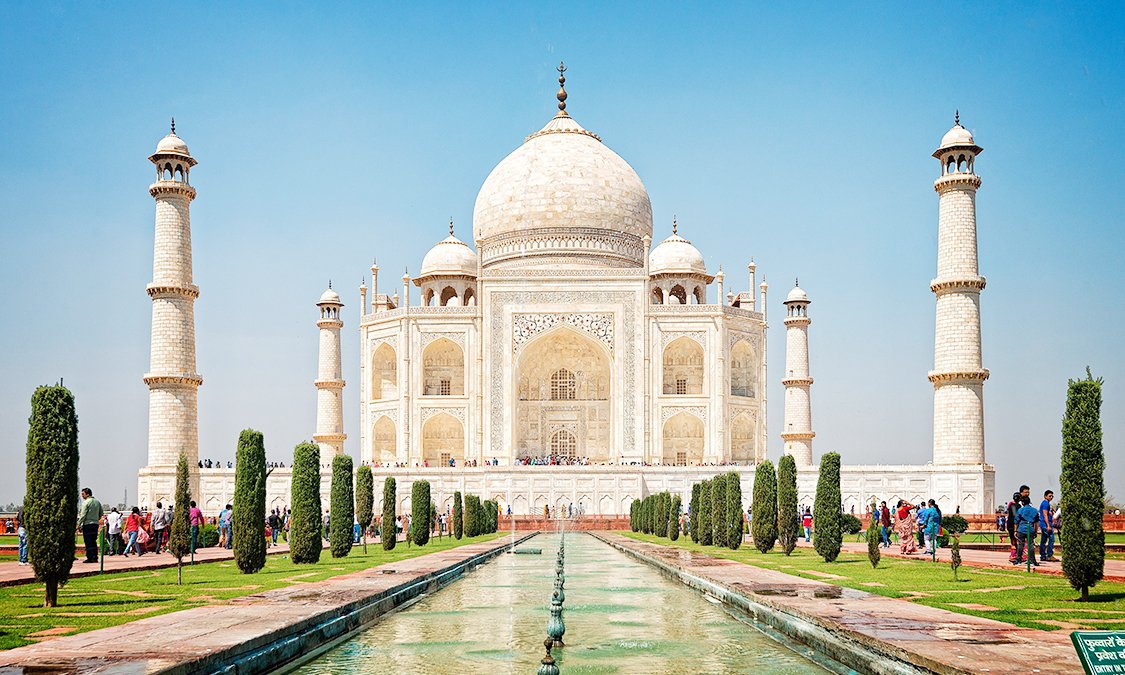 One of the most well-liked historical tourist locations in India is Agra. How could one of the Seven Wonders of the World not be regarded as one of the most attractive by an international traveller? In fact, Agra is a favourite destination for travellers from all over the world. Tourists may get a cultural and historical view of amazing India at Agra. This historic city on the Yamuna River is mentioned in the Indian epic Mahabharata, but it rose to prominence during the Mughal era.
Every street in Agra has a legend that will take you through the Mughal empire's history. There are several historical structures from the Mughal era. The Taj Mahal is the reason why most people visit this location, but there are countless more amazing architectural wonders as well. Additionally, you will see a number of stunning forts and monuments from the British and Lodi dynasties. Agra is part of the Golden triangle tourism circuit in India, which also includes Delhi and Jaipur, two additional stunning locations.
For international visitors, this location is unique because of the extraordinary magnificent historical monuments, lovely gardens, arts, crafts, and culture, as well as the delectable cuisines. This would be an excellent opportunity for them to learn about Indian culture.
Goa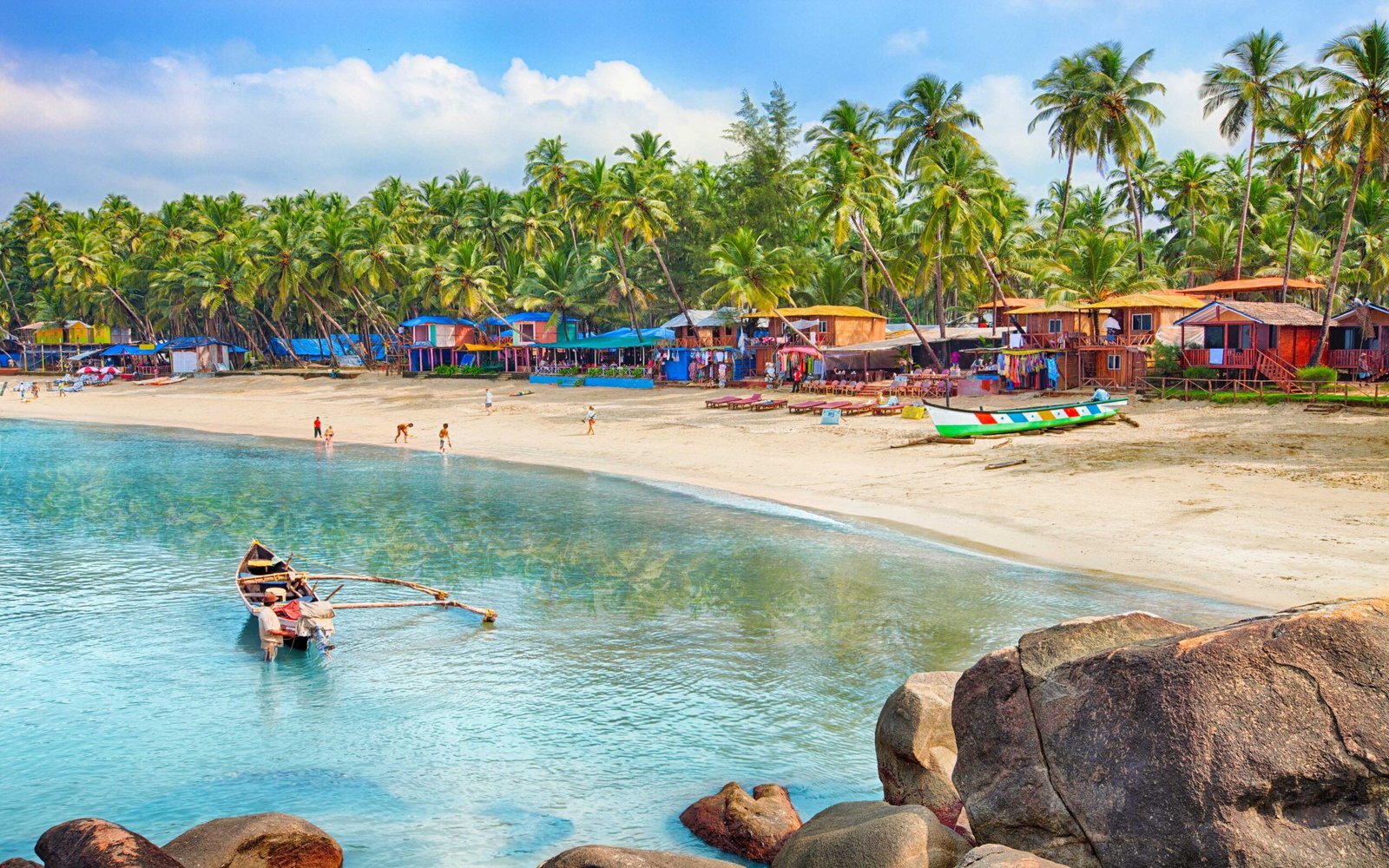 Goa, which is located on India's western coast, will provide international visitors with a taste of both east and west cultural fusion. Goa has a lot more to offer than only the incredible music, dancing, cultural celebrations, and beach vacations that draw tourists there. Through art, culture, cuisines, festivals, home architecture, churches, monuments, forts, and museums, it also presents 300 years of Portuguese heritage.
You won't be able to forget Goa's nightlife either. There are several beaches, pubs, cafés, bars, soul-pleasing hippy markets, and restaurants for a fantastic cultural experience, making it ideal for families and couples.
If you love nature, Goa will calm your spirit with its verdant paddy fields, waterfalls, and animal sanctuaries and let you merge with the environment. It is among the top tourist spots for visitors from other countries.
Delhi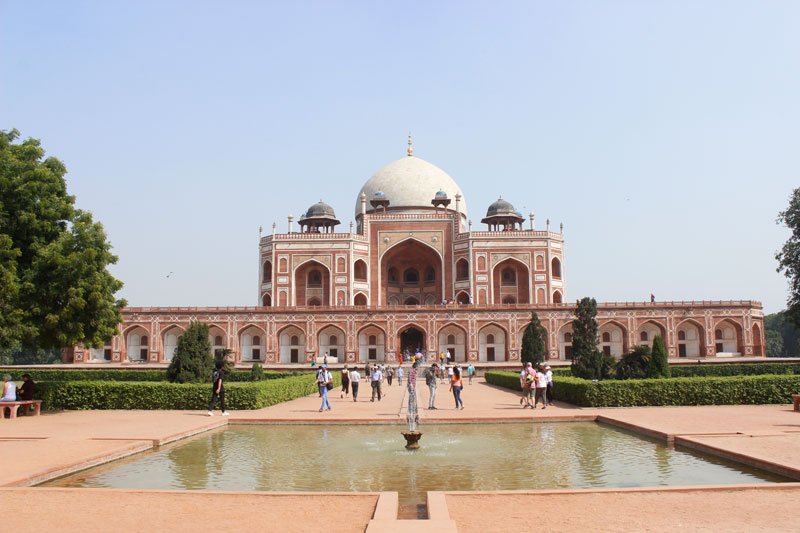 Your trip to India won't be complete if you haven't visited Delhi while you're there. The capital city of Delhi is one of the must-see destinations for any foreign tourists travelling to India. Delhi, why? Delhi is home to a variety of amazing sites to visit, including the greatest marketplaces for shopping and a unique street food culture. Delhi boasts wonderful cafés and restaurants, and its unique pubs and bars will also make you feel delightful.
Delhi is divided in two. One represents modernism, while the other transports you to a bygone era. The metro systems, as well as the old Delhi's small streets, bazaars, and ancient landmarks, will fascinate your senses.
Jaipur, Rajasthan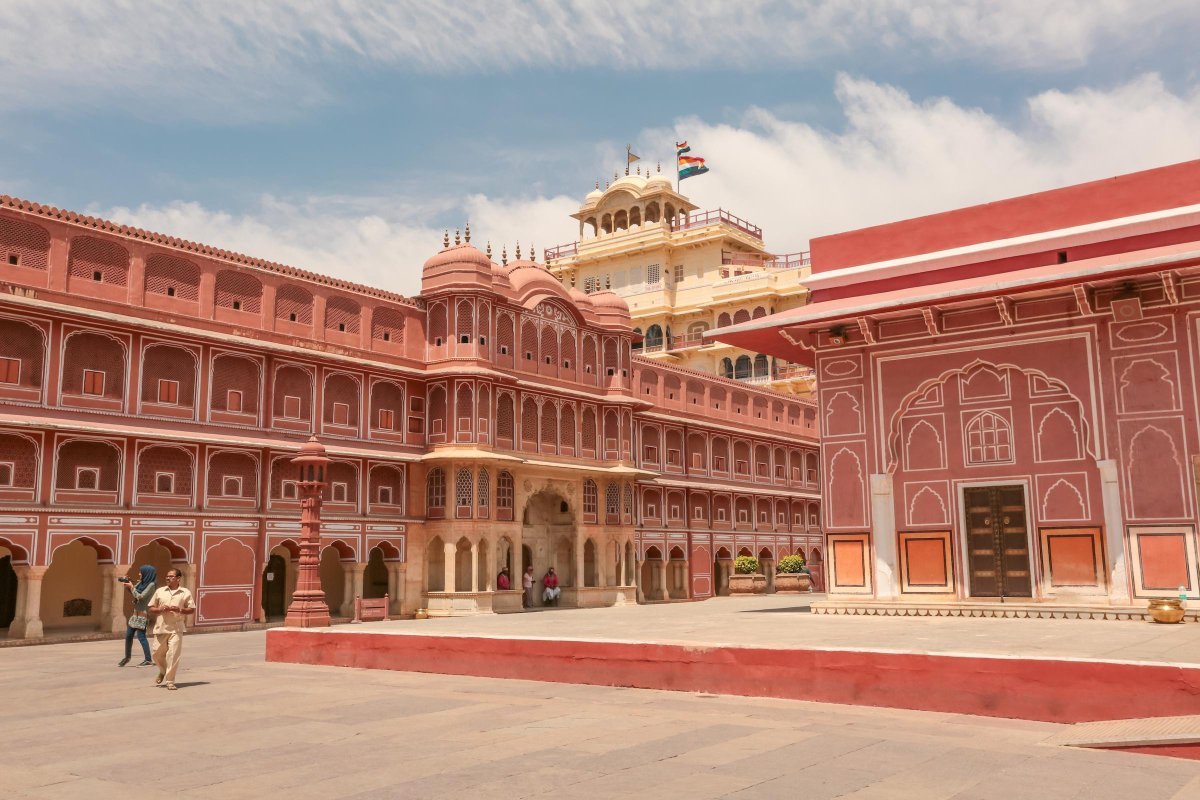 It would be a crime to visit India and not experience royal treatment. For your Incredible India sightseeing trip as a foreign traveller, Jaipur in Rajasthan is a major tourist destination. The city is home to magnificent royal family and Rajasthani King monuments. You may get a taste of the diversity of Indian culture and tradition by visiting the forts, palaces, and havelis in Jaipur. Jaipur will make you feel like an emperor with its traditional foods, great shopping marketplaces, regal vast gardens, exquisite stepwells, havellies, spectacular forts, and breath-taking palaces.
One of the most popular tourist attractions in India is Jaipur, often known as the Pink City of India. It is a UNESCO Heritage Cities because of its stunning beauty and magnificent heritage structures.
Alleppey, Kerala
Feeling overwhelmed by city life? Don't worry; Alleppey in southern India is a fantastic spot to visit. It is sometimes referred to as the "Venice of the East." Traveling to Alleppey would be a great experience for any international traveller. Here, nature's splendour is at its finest. In India, it is also a charming backwater getaway. We just can't put into words how soul-pleasing the experiences are: palm-fringed rivers, tiny canals, lush foliage filled with exotic species, peaceful beaches, delectable seafood, rural areas, and Ayurvedic spas.
You must travel to Alleppey at least once to truly appreciate your trip there. I tell you what. Try spending a day on a houseboat here and cruising around the backwaters; you'll be enchanted by the lush paddy fields, canoes, picturesque towns, and exotic animals.
Srinagar, Jammu and Kashmir
Every mile in Srinagar would seem like heaven when you come. One of the major tourist spots that international visitors to India should take into account while organising their trip is Srinagar, bliss of the towering green Himalaya. Your gaze will constantly be drawn to the towering Himalayan mountains, magnificent lakes, Mughal-era gardens, lush green valleys, and secluded, out-of-the-way hamlets that are the pinnacle of Eden. These sights will leave you breathless. Your camera will feel fortunate to have captured such a stunningly beautiful scene via its lens. Have you ever been on roads as beautiful as those in Srinagar? The floating marketplaces, charming wooden bridges, and delectable Kashmiri traditional food are among the nicest things to enjoy. Most of the time, it is bordered by Chinar trees.
Ahmedabad, Gujarat
If Ahmedabad or Amdavad are on your list of the best sites to visit in India, they will also be a part of your happy India tour. First UNESCO Heritage City in India. Without a question. It features magnificent architectural heritage monuments that are remarkable. a fascinating fusion of tradition and history. Like Delhi, Ahmedabad has two sides. Old neighbourhoods, historic pols, colonial structures, antique gates with elaborate carvings, stepwells, mosques, forts, and monuments are all used to demonstrate the old-world beauty on one side, while modern architecture is used on the other. It is teeming with vibrant markets, shopping centres, and structures with a terrific metropolitan feel.
You will also see the Sabarmati Ashram, the home of Mahatma Gandhi, the nation's father.
As a foreign visitor, going to Ahmedabad would be a fantastic experience for learning about Indian history, culture, and tradition.
Khajuraho, Madhya Pradesh
One of the most well-liked tourist destinations is Khajuraho. why? The answer is straightforward: It is well-known for its historical monuments, which date from 950 to 1050 AD. You won't ever see such amazing antique temples elsewhere, we guarantee it. Additionally, it is one of the locations for UNESCO World Heritage Sites. The walls of the temples in Khajuraho are decorated with exquisite carvings and inscriptions.
The creative carvings and sexual sculptures, created by talented artisans of the time, will reveal the genuine spirit of Indian art and architecture. Only 22 of the 85 temples have withstood the test of time. The temple's sculptures display art in all moods. sculptures representing happiness, love, sadness, and rage. Indeed, it is the Chandela Rajputs' finest work.
Andaman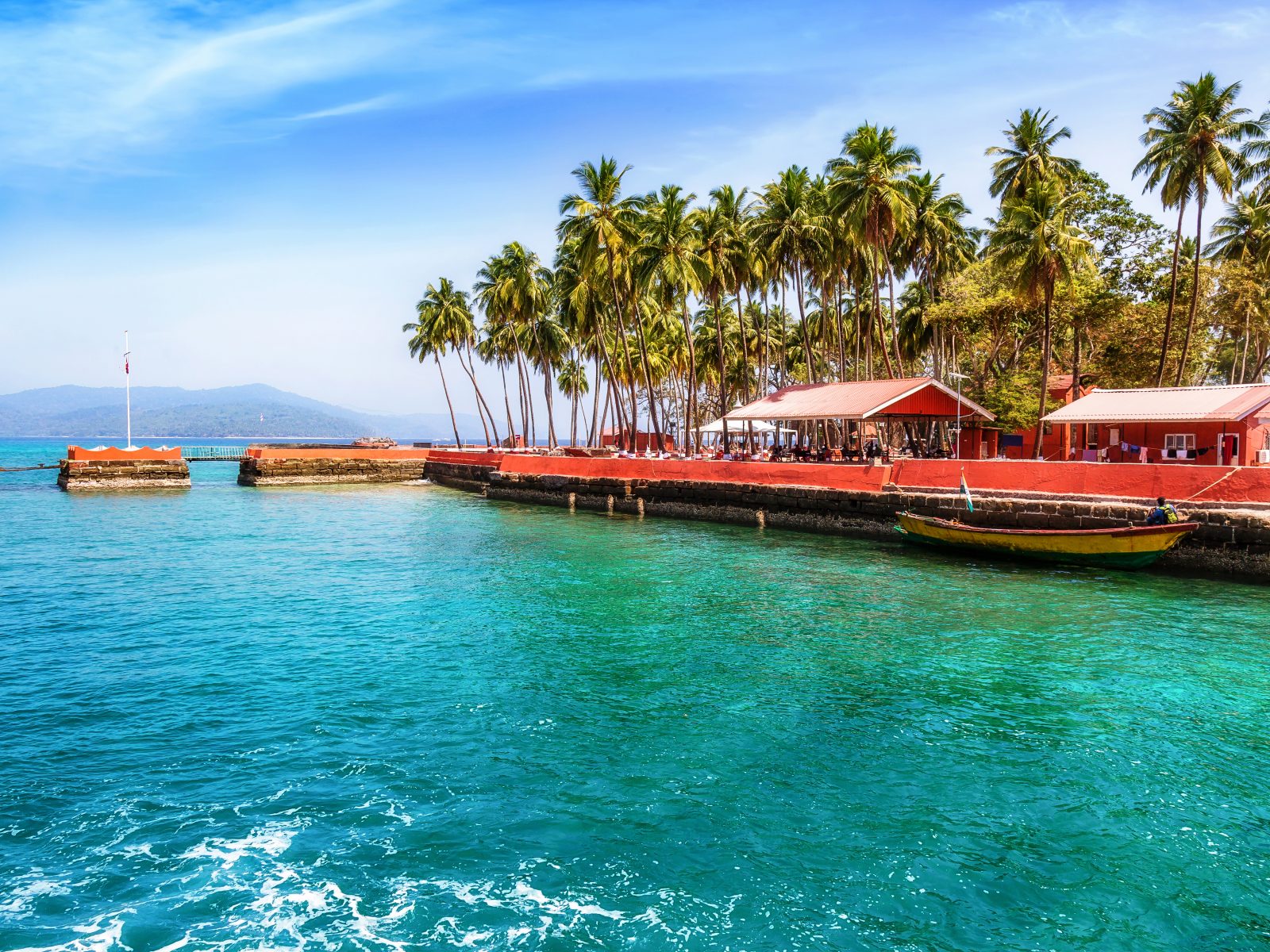 The Andaman and Nicobar Islands are best characterized by serene landscapes with beaches covered with white sand and crystal-clear water. This area is the epitome of a tropical paradise. Therefore, if you want to have a rejuvenating and pleasant India holiday, you should include this location in your travel itinerary.
The Andaman Sea's crystal-clear waters, which are home to vibrant fish and stunning reefs, draw tourists from across the world with their thrilling chances to engage in water activities like snorkelling and scuba diving. The finest things to do here are the thrilling seafood and water adventure activities on the beach.
Additional visual treats for the eyes and spirit include diverse plant and animal species, peaceful evergreen woods, sand beaches, mangrove lines, waterways, and stunning rainforests. It is a treasure trove for those who love environment and are looking for peace because it is an eco-friendly tourism destination in India. If you fall into this category, you must visit this great tourist destination in India.
Shillong, Meghalaya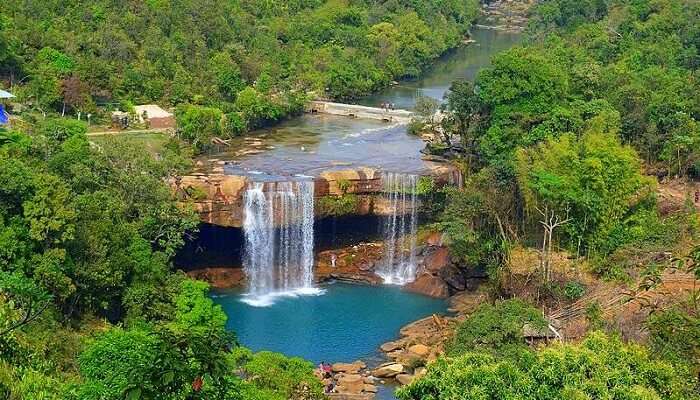 You will always remember the splendor of Shillong, the capital of Meghalaya. It is one of the top places to go on vacation in India for a fantastic hill station getaway. This magnificent region is embellished by the luxuriant greenery all around it, the pleasant climate, the green mountains, waterfalls, forests, spectacular nature preserves, and the breathtaking valleys. Trekking, camping, river rafting, climbing, kayaking, fishing, and caving are just a few of the thrilling activities that attract adventure seekers to Shillong.
In addition, India's vibrant festivals, fun nightlife, and tribal cultures will enrich your understanding of the country. The city is as beautiful as a paradise, and it is worth catching with your camera. As a foreign visitor, you must take full use of India's natural adventures. One of them is Shillong.
Leh – Ladakh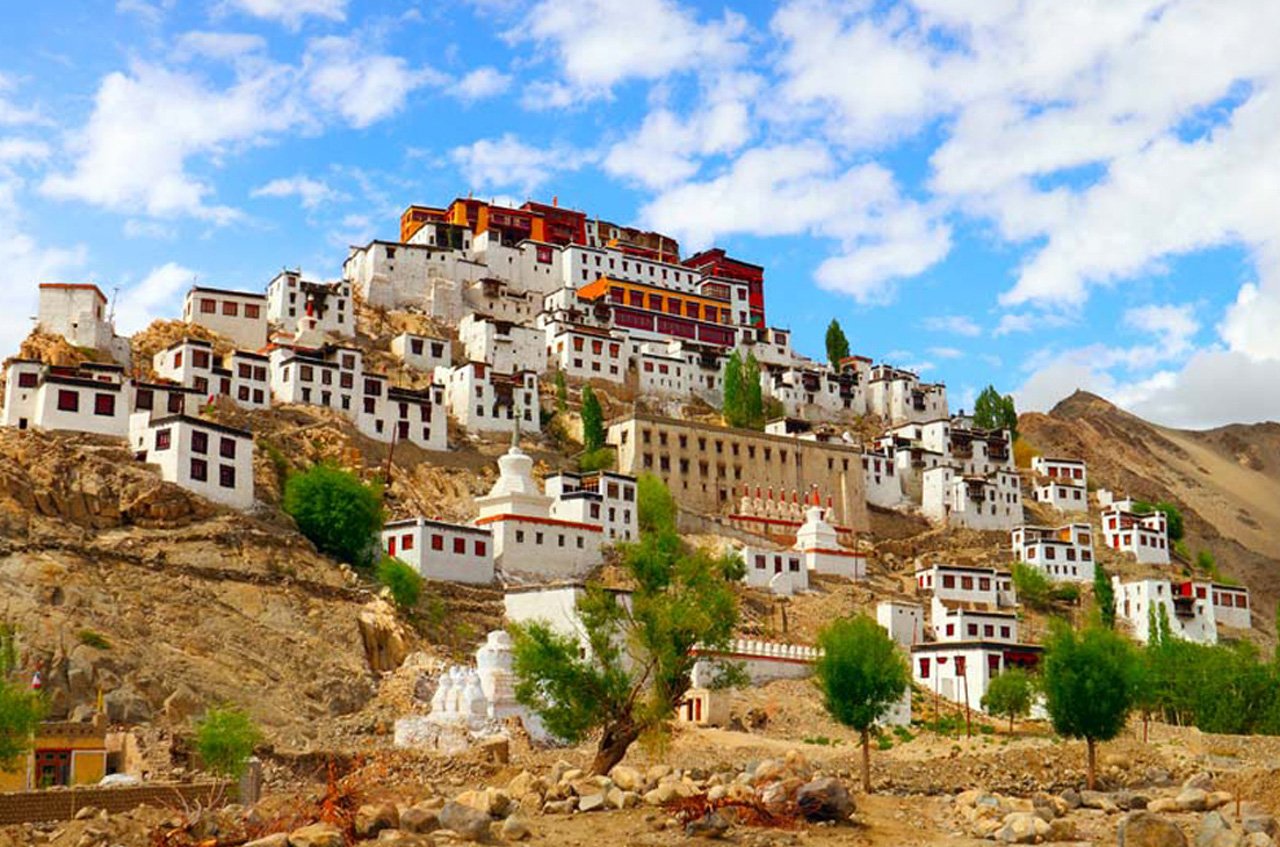 Leh-Ladakh, an incredible tourist destination in North India, is home to mesmerising Himalayan Peaks, tranquil rivers, chilly picturesque deserts, high altitude lakes, forts, and palaces. In terms of diversity, it is one of India's top tourist sites for visitors from outside the country. There are exhilarating activities for adventure seekers, like mountain biking, camping, rafting, and trekking. If you are an experienced trekker, the Chadar Trek is the greatest thing to undertake in this location. It will significantly improve your opportunity for adventure in India.
You may get a taste of the area's cultural and spiritual environment by visiting one of the many beautiful Buddhist temples and monasteries that are located there. Don't overlook Leh Palace, which has preserved the rich heritage of Ladakh. Additionally, you will meet lovely individuals who will introduce you to their way of life. The Ladakhi culture will undoubtedly capture your attention.
Mysore, Karnataka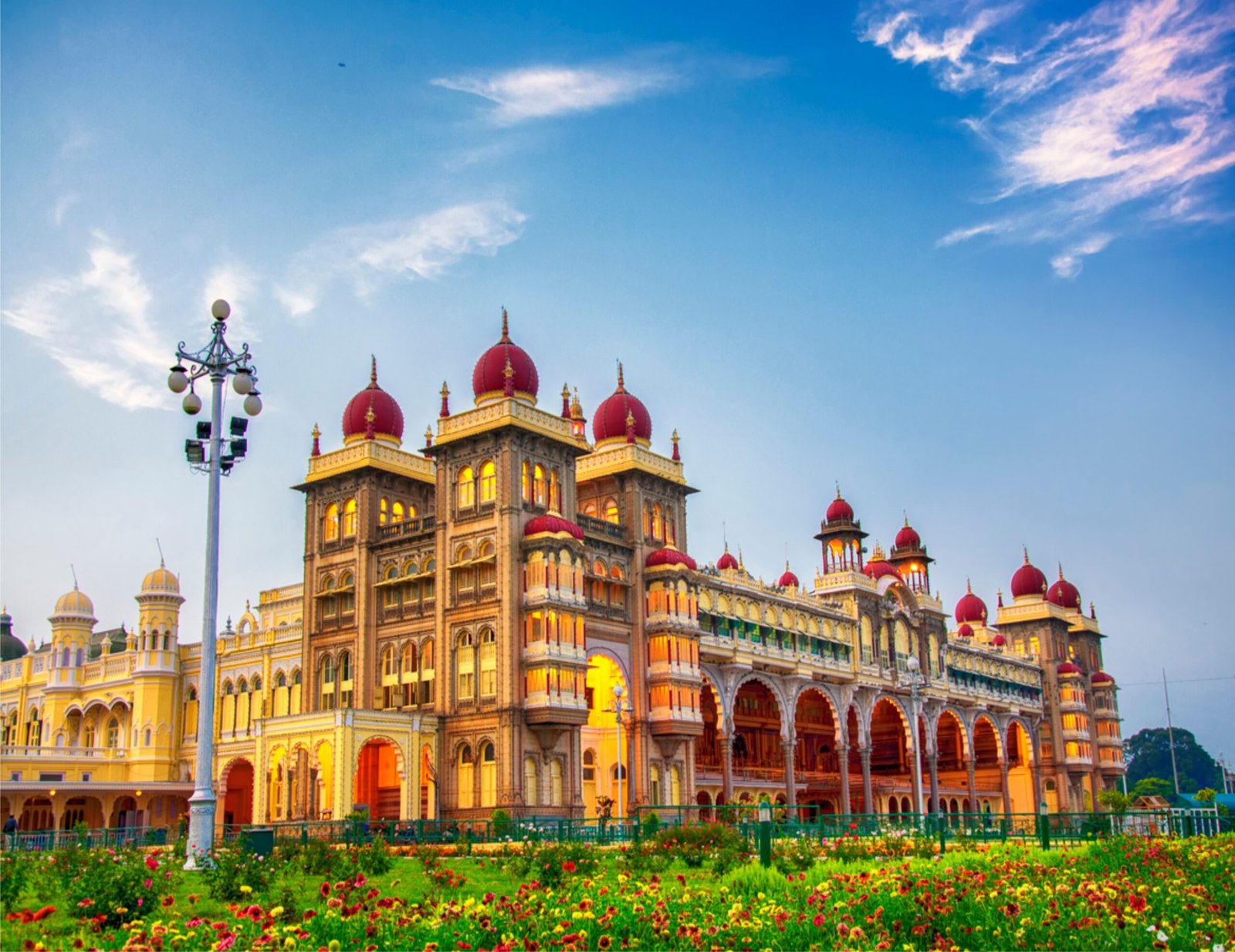 The historical sites and regal legacy of Mysore are quite well known. A foreign visitor will find incredible things to do and discover here. The grand palaces, art galleries, decorative temples, and gardens of the city draw visitors from all over the world each year. In addition to being a hub for the arts and culture, Mysore is also a centre for yoga, sandalwood, incense, and silk weaving. As a result, coming here will provide you with diversity, and your time spent here will brighten your day.
The annual Dussehra celebration, which is a major holiday in Mysore, is another of the city's most celebrated events. Therefore, if you're thinking of taking a trip to India, consider visiting Mysore during this festival. Your mind and soul will be enthralled by the pomp and circumstance of this celebration. It truly is the ideal location to have on your itinerary for an India tour.